The Kitchen Worktops that you choose for your home are arguably the most important. They need to functional for you and work for your household what you will be using your kitchen for. The main factor in this is to choose the correct material of them. Quartz is a very popular choice for Kitchens and Bathrooms due to some of these reasons we talk about below.
Aesthetically Pleasing
The appearance of your kitchen is very important as it is generally one of the most used spaces in any home. It is therefore very important that you find the right style, colour and texture for your decor. Quartz has a vast variety of colours etc to choose from which so many colours and patterns on offer you are sure to find something that suits you. This is regardless of if you are looking for a modern or a more traditional look.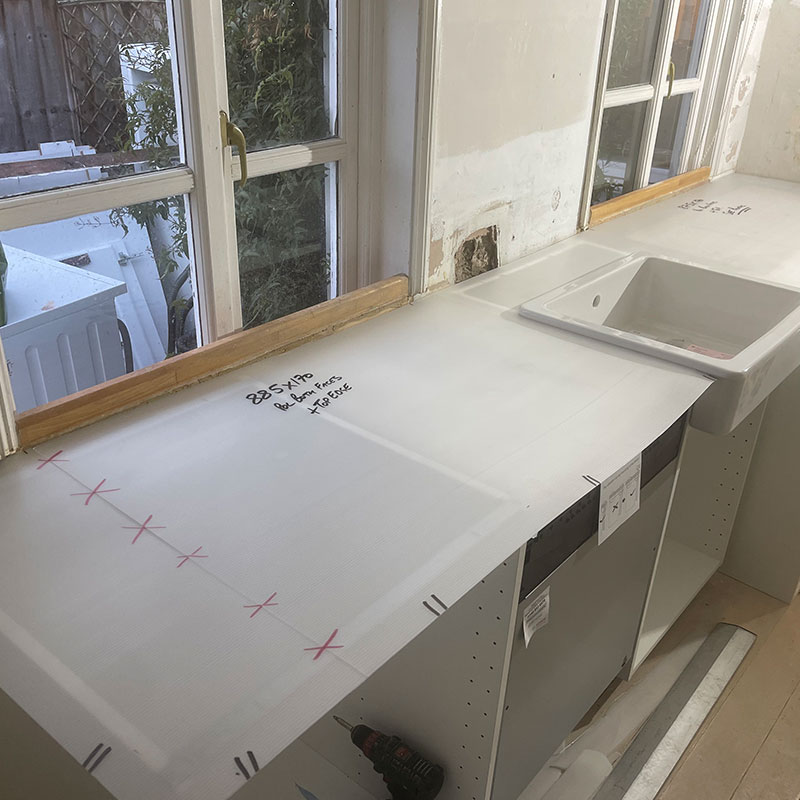 Consistency
Some Kitchen Worktops can look completely different when you get your own home from the showroom you may have seen them in. This is due to the inconsistencies between the batches, this is more noticeable on Granite Worktops. With Quartz Worktops, it guarantees that there will be total consistency in their appearance.
Affordability
Your budget and sticking to it as best as you can is important in any home renovations. Quartz may not be the cheapest of the materials that are used for worktops but it is cheaper than some too. This is achieved by having the ability to have a relatively slimline slab instead of a thick slab. This and the combination of the affordable long term care or Quartz makes it very cost effective.
Durability
Quartz stone material is extreemly durable, solid surface and as durable as Granite and Concrete. The major difference is it will not chip or crack easily unlike Granite that is more susceptible to these. If you have a busy kitchen home life that Quartz is the perfect material for you.
If a problem with the worktop did occur, the constancy of the slab means that you will be able to treat the area without needing to replace the whole worktop.
Easy Maintenance
Quartz makes sure that maintenance for them in the Kitchen is kept to a minimum. They are heat resistant and due to them being unable to absorb water and other bacteria, makes that they are clean and safe from bacteria growth. Quartz does not require to be sealed, meaning that all they will require is a general clean. All in all, Quartz is a great choice for any home as they are so easy to clean.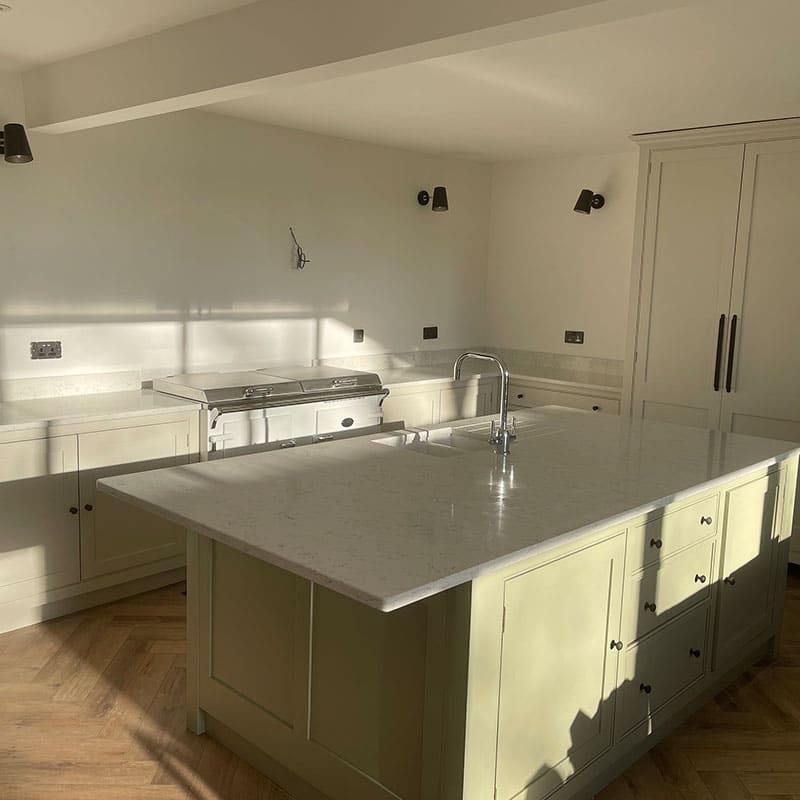 Rowe Granite Supply & Deliver Quartz Kitchen Worktops
Rowe Granite have other 50 years of combined experience in supplying and delivering high quality Quartz Kitchen Work Surfaces throughout the UK. They will help you to decide what is the best one for you and show you some samples of some worktop colours and patterns you have narrowed your choice down to.
Our friendly and helpful staff will always be on hand to assist you in anyway that they can. We will not be beaten on price for any like-for-like quote and offer a no-obligation free quote service. Contact us now for yours.