Every kitchen layout is different and depends on a number of different factors. This includes the family dynamic and the space available. When thinking about redesigning your kitchen, you may need to think about the height and depth you require.
The base units are the main factor in the height of your Kitchen Worktops. The height you require may need you to think about the height of the members of your household and what works for you. The average kitchen worktops are around 900mm high but what may be the average may not necessarily work for you.
The most effective way to find out what is the best level for your Kitchen Worktop is to compare the height of them to your wrist bone. This will allow you to have the most comfortable height for the individuals when carrying out kitchen tasks.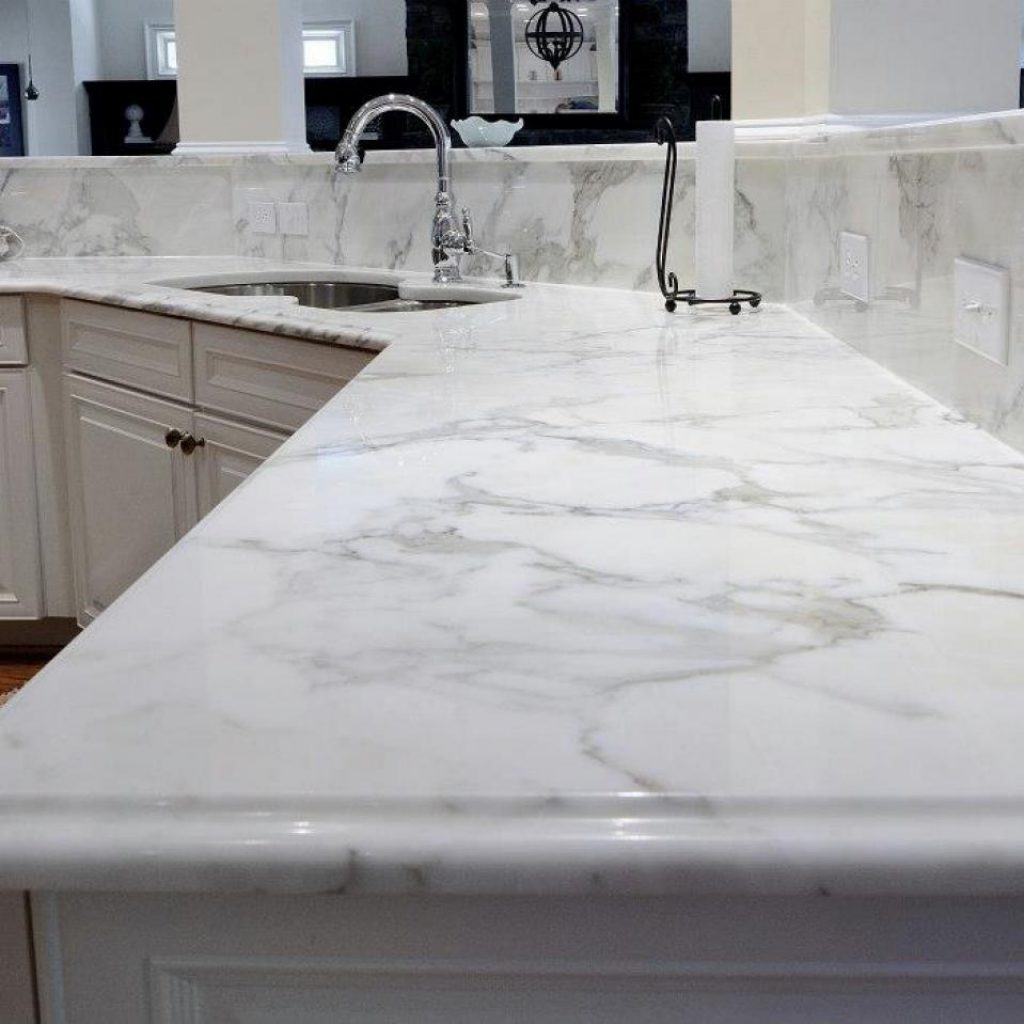 Kitchen Islands
A Breakfast Bar or Kitchen Island height will dictate what height the seating will be around it. If you have a worktop height of around 890mm to 940mm then you may want to choose seating that is between 580mm and 820mm. Allowing you to have enough leg and arm space.
Worktops that are between 1,040mm and 1,090mm should be paired with seats between 740mm and 820mm in height. Those that have worktops that are extra tall between 1,100mm and 1,190mm will require seating of between 840mm and 920mm.
If you or a member of your household is a wheelchair user then you may require a worktop height to make it accessible for them, therefore needing a much lower worktop. This would typically be between 800mm, allowing the user to have at least 76mm of knee space.
A typical worktop would be around 600mm-650mm deep to accommodate the base units. Worktops are able to be made into many different depths ranging from 600mm to 1,240mm. The larger in size is more suited for kitchen islands.
Whatever size you need, the depth can be altered. This is done by using an appropriate circular saw or with extended biscuit joints. Our worktops can be easily cut to size on-site to allow for much flexibility for our customers, creating them their dream kitchen worktops.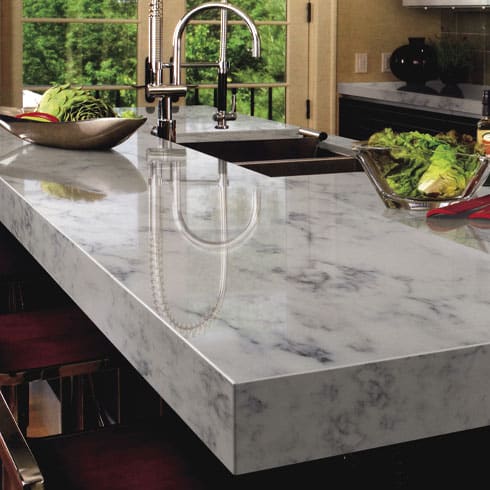 Why choose Rowe Granite to supply and fit your Kitchen Worktops?
If you require any more information about designing the right kitchen worktop for you and your household then please don't hesitate to contact our friendly and helpful team. We will always be on hand to give you any advice and show you samples of the worktops we have in stock for you.
We have many different styles, colours and patterns for you to choose from to work with your decor. Quartz worktops, Marble and Granite are all supplied and fitted by our fantastic team all over the UK.
We have over 50 years of combined experience and have built a great dedicated team to give us excellent customer satisfaction.
Contact us now for your free no-obligation quote.
Granite Worktops Hull – Quartz Worktops Harrogate – Marble Worktops Leeds