Whether your planning a full new kitchen refurb, just installing some new Kitchen Worktops or just need some inspiration to bring more sunshine into your home then here we have some great suggestions for you.
Colour
Different colours make you feel different ways. Yellow is the perfect colour to reflect the brightness of the sunshine. It can make a room feel instantly summery. It may not be everyone's taste but using it in the right way can really change peoples opinions.
An example of how to do this adding some yellow decorations in the room like curtains or tea towels. It will add instant colour to the space without having to be stuck with the same summery decor in the winter months.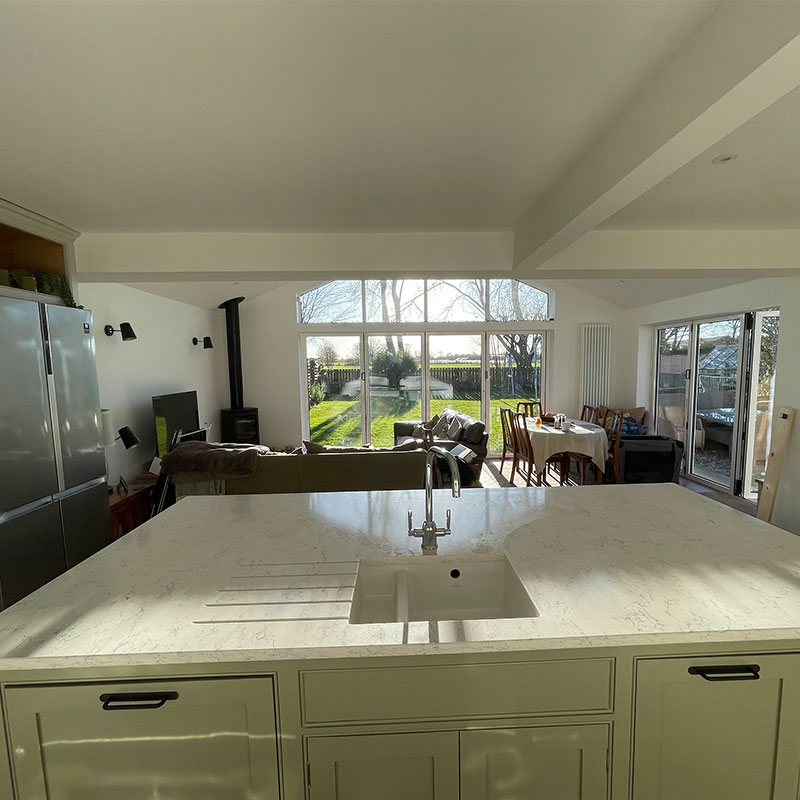 Season Change
Don't be afraid to change your kitchen with each season. It can feel like you have a new kitchen every couple of months which can really lift your mood.
As we move along the seasons, obviously the colour choices that we make will change to reflect that. This can be sometime stressful but defiantly worth it. Just replacing the hot chocolate area where in winter was used often for a small vase of flowers can really put you in the summer spirit.
Colour Schemes
When thinking about your new colour scheme, you don't need to be thinking as much as redecorating a full new wall. While doing this or changing your worktops to come Quartz Kitchen Worktops will add a big impact, just changing the small items in the room with also do the same.
Some Kitchens are neutral with white goods, some with wooden cabinets or grey laminated units. In these sort of Kitchens, bight tea towels, photo frames and colourful accessories including a flower arrangement with give it that splash of non-permanent colour ready for the season.
Daffodils
Daffodils just scream that Spring and Summer are arriving. They add instant colour to any room and bring a smile to peoples faces. Daffodils are readily available to buy or grow yourself which can then be cut and moved inside when in bloom.
Light & Bright
Light colours in your worktops are accessories will allow light to reflect in your Kitchen. This will make the space seem brighter at all times of the day. Your Kitchen is the heart of the home so you need to make sure you choose the right decor options.
A shiny stone Quartz Worktop will reflect more light then a wooden variety. There are so many colour options to choose from for your Quartz Kitchen Worktops with shades of natural colours. You are sure to find one of the colours the perfect match for you.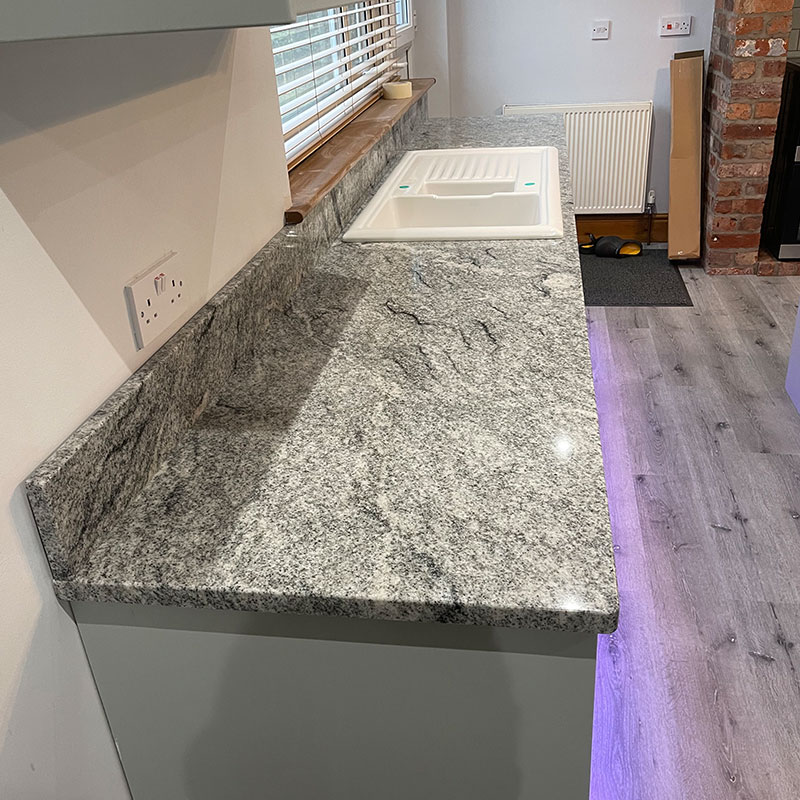 Why Choose Rowe Granite To Supply And Fit Your Quartz Or Granite Kitchen Worktops?
Rowe Granite have over 50 years of combined Father and Son experience in this field. We started as a small family business and have now grown a team of dedicated, hard-working and helpful staff.
We supply and deliver the best quality Granite & Quartz Kitchen Worktops in London and throughout the UK. Read our reviews page to see what our amazing customers said about the experience they had with us.
We offer a free no obligation quote service and we match any like for like quote presented to us. Contact our team now and start your journey with us.