There are such a variety of Kitchen Worktop materials and lots of other things to consider when choosing one for you, so making the right choice is very important.
Things that you may need to consider are; Which worktop is easiest to clean as we are a busy family? Which is better for spills/scratches that may occur as we have small children in the home? Which worktop is more cost effective?
How do I choose my own Kitchen Worktop?
You can do so much of your own research on the internet to see what is out there and which is the best way to go for you and your family. The best piece of advice that we can give is to go out there and see them in the flesh, feel the texture of them, the thickness, the quality of the product, this will help aid your decision full fold.
An example of this is a Marble Kitchen Worktop. Marble is aesthetically pleasing to most people and would be so happy to see it in their home. From its rustic to modern changes it can really set a room off.
Unfortunately though, Marble is not the ideal worktop material if you are a keen cook as it can scratch and show imperfections easily. Thus making it better suited for a person who is prepared to not cook in their kitchen every night and have the Marble looking as good as it can for the longest.
Another key point is budget. When thinking about a new kitchen worktop, you will need to take in mind the investment that you are putting into it and how you are going to use to keep the value of it and therefore add value to your home.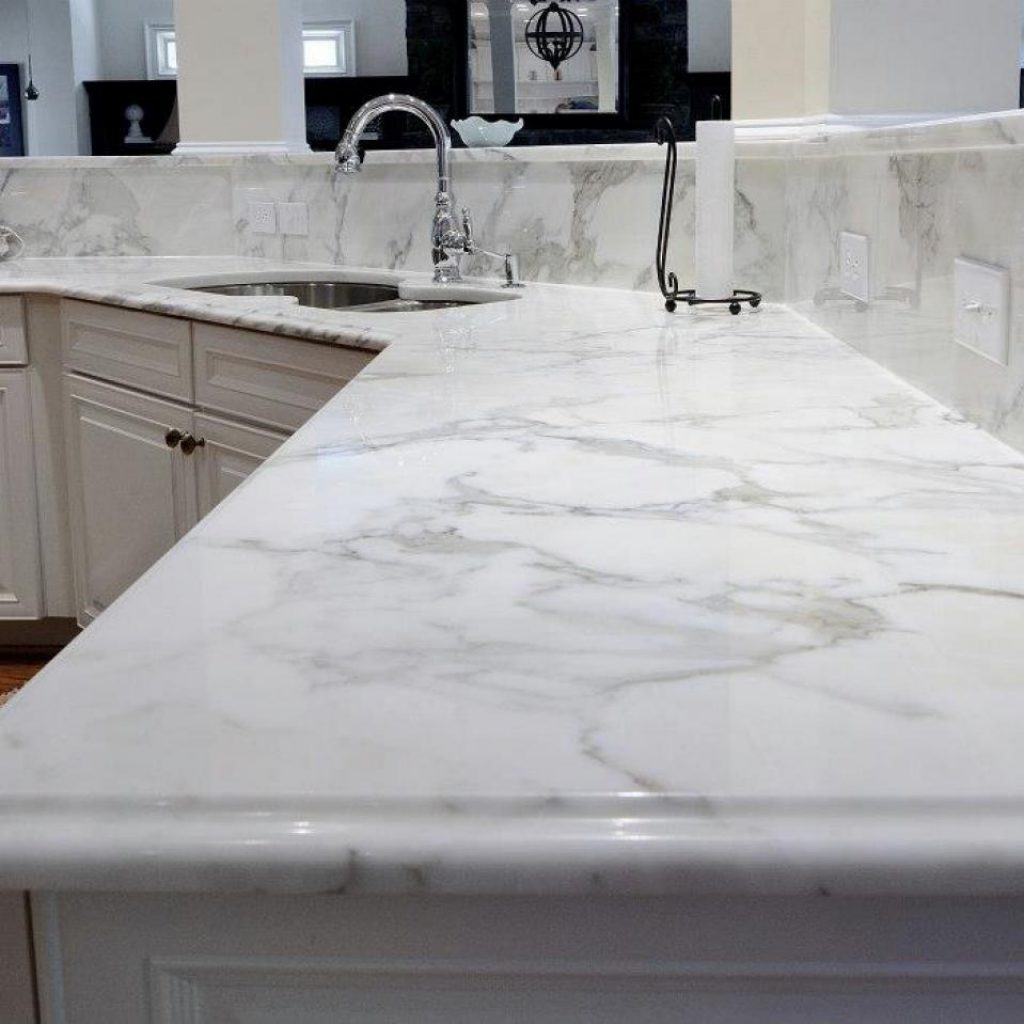 Key Points To help Choose Your Kitchen Worktop From Rowe Granite
Here below we have devised a list of different Kitchen Worktop materials that we use and highlight the different advantages and disadvantages of them all.
Marble Kitchen Worktops
Marble is such a unique stone that no two slabs are exactly the same. Therefore the best way to choose your own marble worktop would be to go and view as many of them as you can in our showroom. Marble is however very known to stain quite badly and quickly.
The advice would be to never spill anything onto the worktop and if you do so, mop it up as quick as you can or else the stain may soak into the slab quickly and create a permanent mark. Particular stains to be careful of are red wine, sauces and spices. This is why we advice that you decide what you use your kitchen for before seriously considering Marble.
Granite Kitchen Worktops
Granite is a natural stone and is very popular. It can withstand most spills and scratches from the kitchen as it is very hard wearing. You can even be known to place a hot pan onto the material without causing any blemishes and baking is a keen plus because of the colder surface of the Granite, it makes it a great place to roll pastry.
However, Granite does require treating ever year is the general advise. Most people find that they can treat it themselves but it can also be professionally done if you prefer.
Quartz Kitchen Worktops
Quartz is generally the most popular kitchen worktop for people. The durability of the stone and that fact that it is a man made material means that it can be cut much more freely to fit around corners and other different spaces.
Thus making it the ideal choice for a busy household, cost effective and the ability to have it made to measure. A Quartz worktop is very easy to maintain to, just using some warm soapy water to clean up any spills, it will not stain easily.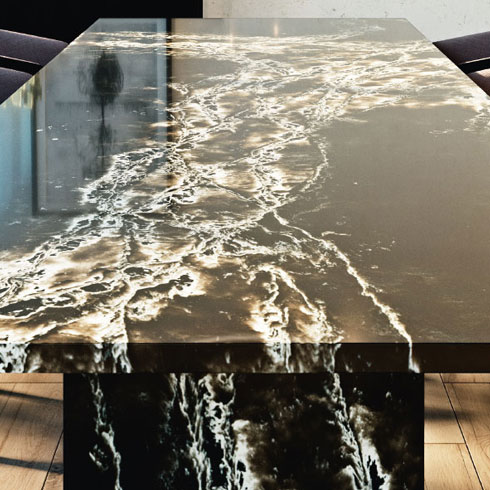 Rowe Granite Kitchen Worktops
To sum up, it really is down to personal choice. We hope in this blog we have highlighted the pros and cons to each of these great Kitchen Worktop materials to help you decide what is best for you and your household to make your dream kitchen.
Rowe Granite have over 50 years of combined experience in suppling and fitting different sized kitchen worktops for homes around the UK. Their friendly staff will always be on hand to help you in any way that they can. They pride themselves on excellent customer experience.
You can even visit us in our showroom for Marble, Granite or Quartz Kitchen Worktops in Hull or, alternatively, ask us to bring some samples of the worktops that you like to you. Contact us now for your free no-obligation quote to start your journey with us.
Quartz Worktops London– Granite Worktops Harrogate – Marble Worktops