Maintaining the look of our beautiful Granite Worktops can be very simple.
Granite Worktops are a gorgeous addition to any home and need to be cared for to ensure that they always look as good as they should. Follow these simple steps will make sure that your kitchen always looks its best.
Prior to a deep cleaning your Granite Worktops
Before you start to clean your worktops, you need to ensure that they are completely clear of any spills. This is to make sure that you achieve that beautiful shine.
Although it can be difficult to avoid spills and or liquid on your worktops, it is always advised that you try and do so. If you do have a spill, make sure that it is always clean any spills as soon as they happen. If this is not achieved straight away, a wet rag will loosen the residue but this is not guaranteed.
A wet rag can also be used for cleaning general kitchen food crumbs etc. Warm soapy water can also be used to ensure that you catch any of these leftover crumbs that could be lying on the worktop.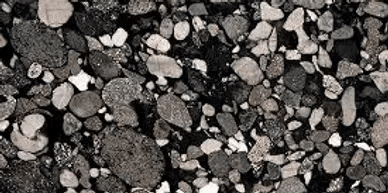 Which chemicals to use on your Granite Worktops?
Store-bought products usually are too harsh of Granite worktops. Therefore, a homemade version is more advised.
The best way to do this is to fill your sink up with warm, clean water and mix it with a mild detergent. Next, add a small amount of rubbing alcohol for antiseptic and cleaning properties. Once this is achieved, allow the solution to cool down slightly.
For the most optimal cleaning, make sure that you do not use any vinegar, ammonia, or lemon cleaners on your Granite Worktops. Granite is a robust material but acidic substances may eat away at the surface. Lemon and vinegar in particular are more acidic which is less advisable for cleaning your worktops.
Tips for Cleaning your Granite Worktops
The most recommended cloth to use would be a microfiber cloth. They are ideal for cleaning your Granite worktop as they are less likely to leave any fibers behind. Ensure that you soak your cloth in the cleaning product that you are using but remove any excess water before using.
It is advisable to run your hand over the worktop prior to cleaning to remove any stains or debris that you cannot sometimes see. A microfiber cloth is also used to keep the worktop dry before any product streaks show that they are dry.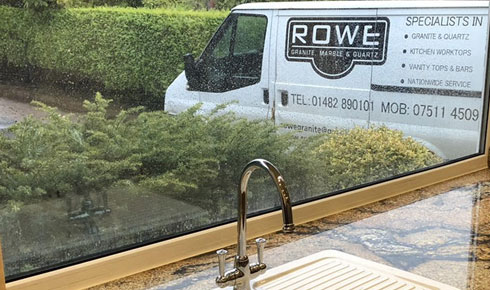 Why choose Rowe Granite to supply and installing my Granite Kitchen Worktops?
Rowe Granite has over 50 years of experience in supplying and installing a wide range of high-quality Granite Kitchen Worktops throughout the UK.
None of our team is targeted on sales or commission, solely having your best interests at heart. Helping us achieve that high level of customer service and experience that we aim to deliver.
To provide you with the highest quality products and customer experience at unbeatable prices.
We will happily send you various samples of all the designs and products that you like for you to browse at your own leisure.
We will not be beaten for any like-for-like quote. We can supply Granite Worktops in London, Leeds, York, Harrogate, and Hull.
Please contact us today and we will be happy to assist you in finding your quality worktops that your kitchen deserves.