Rowe Granite have a wide choice of Granite Worktops available for you to choose from. They are renowned for how tough of a stone material they are. We have a huge range of Granite Worktop colours. But why are they so tough? We explain down below.
How Is Granite Formed?
Granite is a natural stone which is formed under extreme pressure in the Earth's crust. This pressure is compared with the same temperatures and pressures that make carbon into Diamonds.
To put it plainly, Granite is a solid rock. It survives temperatures of thousands of degrees and pressure making it such a strong material withstand almost anything.
Granite is a natural stone, and due to the way it is formed, it will trap other minerals, rock types and metals in the Granite that gives it its uniqueness, making it perfect for work surfaces. This provides a huge range of colours and textures to the stone, making every slab unique.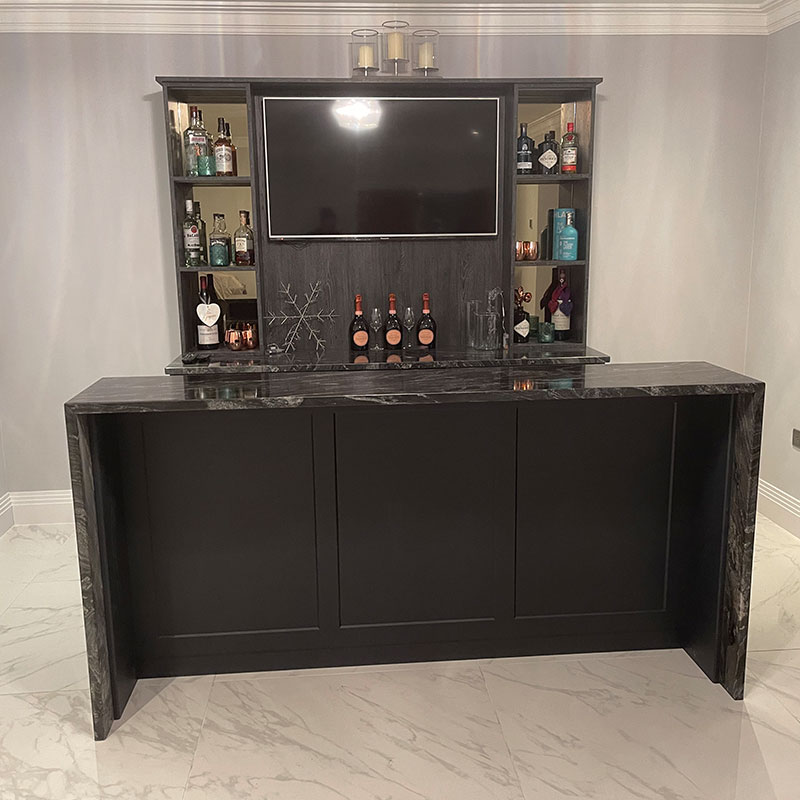 Long Lasting Granite
Granite has been used as a building material for thousands of years. You will be sure to see Granite used in old buildings making sure it withstands the test of time.
If outside, Granite will tend to weather after a few years or decades and therefore wear away after a few thousand years! Caring for the Granite as best are you can is always a good option so you know yours will withstand all the elements in your kitchen.
Do's & Don'ts Of Granite Care
As we have been discussing, Granite is an exceptionally strong material for kitchen countertops. It is therefore not advisable that you cut anything directly onto the surface as this may tarnish the stone. These scratches can sometimes been seen on the surface too making the stones mirror glazing tarnished.
Over time, this can cause a dull patch to be created. This is apparent when using any rough, abrasive or hard item that you may use over the Granite surface. Some cleaning products may also not be advised to use on your Granite due to the strength of them, they may perish the stone.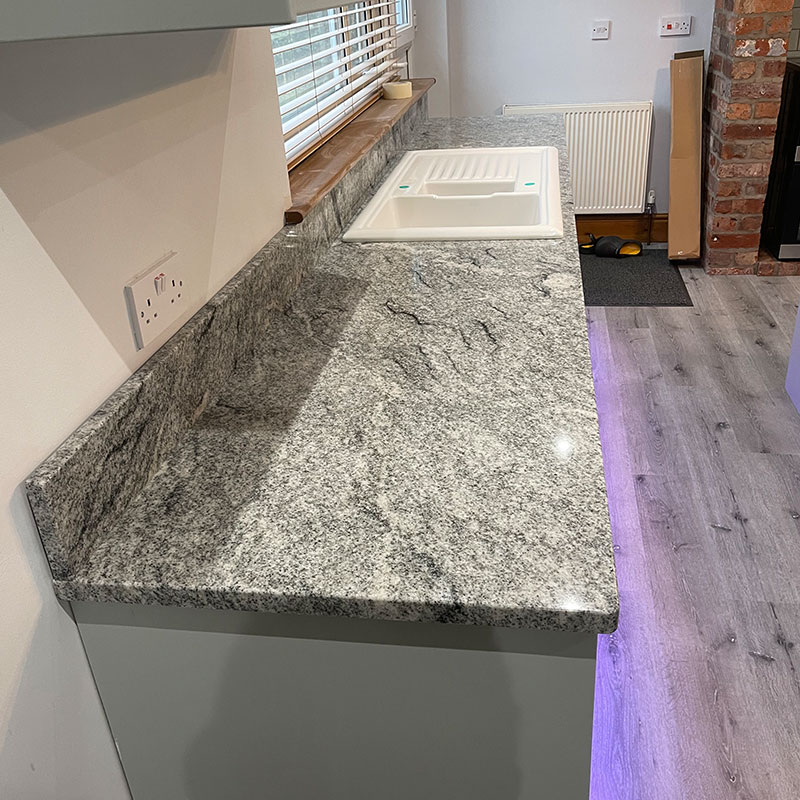 Rowe Granite – Granite Kitchen Worktops
We are proud in the range of Granite Kitchen Worktops that we have for our customers to choose from. As a general rule, Granite is the toughest of all materials such as wood and ceramic etc. Granite is a tough, durable and the most natural stone around.
Our friendly and helpful staff will be able to help you decide what material works best for you in your home for your family. Granite is an excellent choice for any home as it will add a modern and aesthetically pleasing look. You will be sure to turn heads upon installing on of these high quality Granite unique slabs in your home.
Contact us now for your free no obligation quote for our amazing team to quote you the best price we can offer. We will not be matched on price and will match any like for like quote.