Some people still confuse Marble for Granite. In this blog post, we hope that we can clear this up for you.
Basic Features of Granite and Marble Worktops
Granite is an igneous rock that is made from cooled down molten lava rocks that are under the Earth's surface. Quartz crystals are the main composites of Granite along with alkali feldspar with slight traces of rare materials. These are in different proportions to make each slab of Granite unique.
Marble, however, is a metamorphic rock made from carbonate rocks that are at high temperatures beneath the Earth's surface. Marble's basic mineral compositions include Calcite, Clay, Iron Oxides, Micas, Graphite, Quartz, and Pyrite. These materials are not that durable due to the density of them which is different from that of Granite.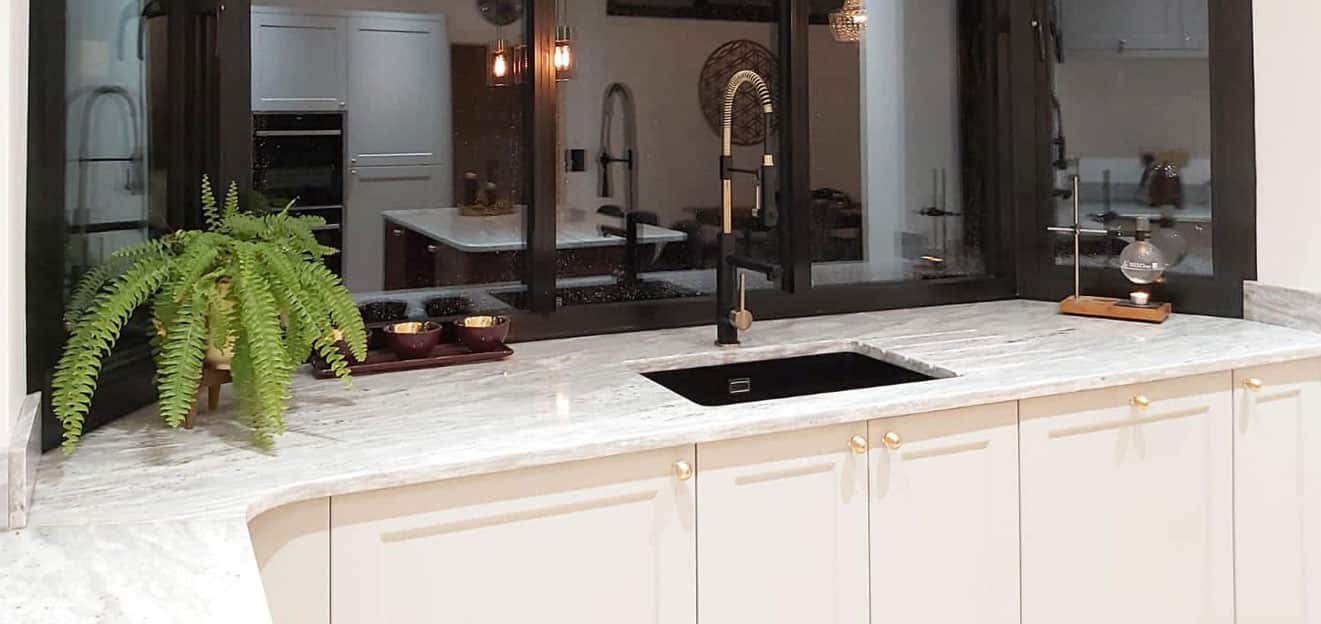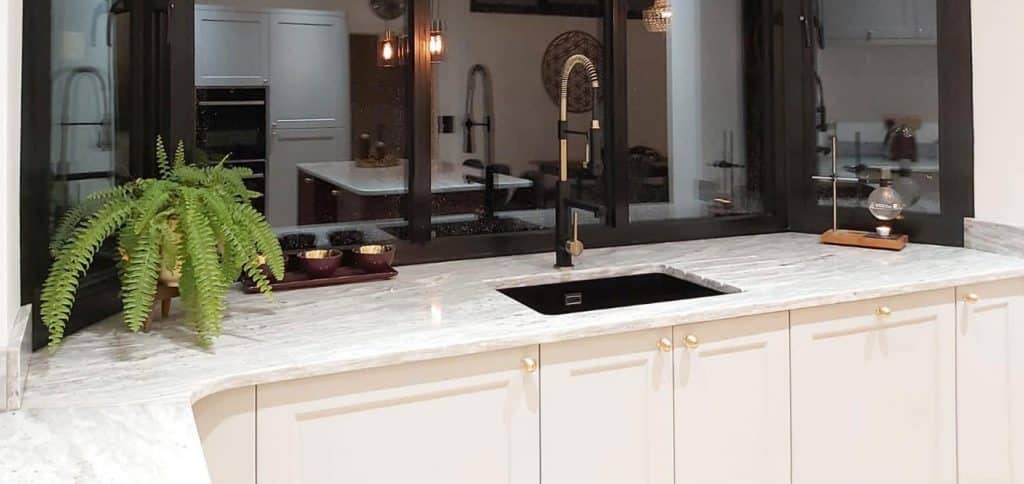 Aesthetics of Marble and Granite Worktops
Using Granite Worktops for your Kitchen means you will get a wide choice of shades and patterns. This also means that you will know that every slab is unique and distinct.
Marble offers lighter shades in comparison to Granite. The choice for good quality Marble slabs can be limited.
Another thing to consider is that Marble has the tendency to etch after a certain period of time. This happens with regular use e.g. in the kitchen. Unfortunately, this can also happen even when good care and upkeep are taking place.
On the other hand, Granite can be made to be almost scratch resistant by suppliers. This happens before installation to maintain the glossy shine.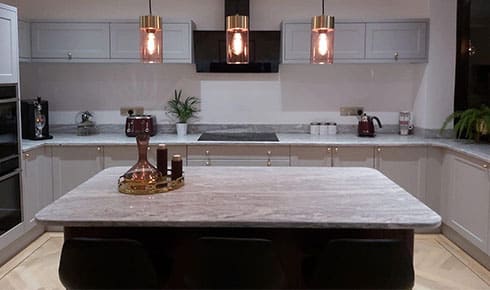 Why choose Rowe Granite to supply and install your Granite or Marble Worktops?
Rowe Granite has over 50 years of experience in supplying and installing a wide range of Granite and Marble worktops throughout the UK.
We have excellent customer reviews and have a dedicated team that is willing to help you every step of the way. We have our own showroom in Hull but we also supply and install to London, Leeds, York and Harrogate, Granite Kitchen Worktops York and Marble Kitchen Worktops Leeds.
We offer samples to help you choose which colour and style will fit into your home.