Both of these are natural stones and have been used as worktop surfaces for centuries. This is due to their characteristics, durability, appearance, and availability. Choosing either one would be a great addition to your home.
Things to consider when thinking about Granite and Marble worktops
There are many different reasons in favour of both of these products to use for your new kitchen worktops. Both aesthetically and practical reasons for you to consider, here we have listed some.
The Durability of Granite and Marble Worktops – On the whole, Granite is more durable than Marble. It won't chip as easily as Marble, you can cut food directly onto the surface and place a hot pan onto the Granite without damaging it.

In contrast to this, the more porous surface of Marble Worktops makes it more susceptible to scratches. Some people, however, say they love the patina that is created as it ages. This makes it equally aesthetically pleasing.
The Aesthetics of Granite and Marble Worktops – Choosing between these two beautiful materials, usually comes down to their aesthetics. Granite has a more 'rugged' and natural look to it. Marble worktops, however, have veining lines through them making them timeless.

Ultimately, this is totally personal preference and as a result, we advise that you see as many of the different types of both materials in the many colours and patterns that you can to make a clear choice.
Designs of Granite and Marble Worktops – For the most design flexibility, Granite worktops have a vast range of both colours and patterns to choose from. Some of which even mimic that of Marble worktops. Granite shows the grain more and appears like specks that vary in colour. The pattern is larger on Marble with the colour tending to be fairly consistent with veins running through it that concentrate the colour.
The Preservation of Granite and Marble Worktops– Both stones are equally matched when it comes to maintenance.
Marble and Granite will need to be sealed to prevent any staining. This is recommended to be done annually or even monthly, depending on your kitchen use. Any cracks or dents that appear would be better dealt with by a professional. You can also do this yourself.

A simple wipe with hot, soapy water will remove most stains on both of these materials. However, mostly with Marble, you need to be very aware of the type of stains that may occur. An example of this is acidic stains. They will need to be removed straight away to avoid any permanent staining. You will also need to buff the area with a dry cloth to avoid any watermarks appearing too.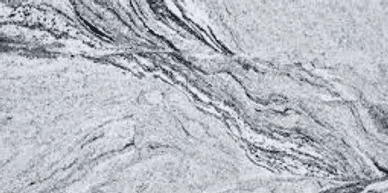 Why choose Rowe Granite to supply your Granite or Marble worktops?
Rowe Granite & Marble Worktops offers high quality and efficient service, providing exceptional finishes that your kitchen deserves.
Many types of Granite and real Marble Worksurfaces are aviailable to choose from and we are confident that we cannot be beaten on price.
We offer a free no-obligation quote service. A member of our team will come to your home when it is convenient for you and measure the size of your new worktops. We can provide you with some worktop samples to look at to help you make your decision too. We offer impartial and knowledgeable advice, to ensure the whole process from inquiry to installation goes smoothly.
With over 50 years of experience collectively from a family-run company set up by father and son, Wayne and Chris Rowe. With our experience of masonry skills and installing Granite and Quartz kitchen worktops, we now have a team of experienced and dedicated staff. They are passionate about providing excellent customer service and quality workmanship.
Quartz Worktops London – Granite Worktops Leeds – Marble Worktops Harrogate