Marble has a gorgeous white and veined texture making it a popular choice for your Bathroom Worktops. It can be used everywhere, from shower wall, to accessories on the sink. Marble will add a touch of glamour to your Bathroom.
Marble has a wide variety of colours and each slab is unique. Even though this is the case, Marble can be considered a hassle for some people due to the maintenance of the worktop. There are, however, just a few steps to ensure that you can keep your Marble Worktops looking amazing for years to come.
Cleaning Your Marble Bathroom Tiles and Worktops
Keeping on top of the cleaning when having your own Marble Tiles/Worktops can seem like quite a chore but this does not have to be the case. Simply keeping on top of them will be more than suffice to make sure they stay looking their best.
To simply dilute yourself some washing-up liquid and warm water into a spray bottle and give it a good shake to mix together. Then spray the water onto the tiles/worktops but not saturate them. Next, wipe them down with a soft, wet cloth. When you have wet wiped the area, you should use a dry towel or cloth to buff the tile until it is completely dry. Try and do this once or twice a week to keep up the maintenance of them.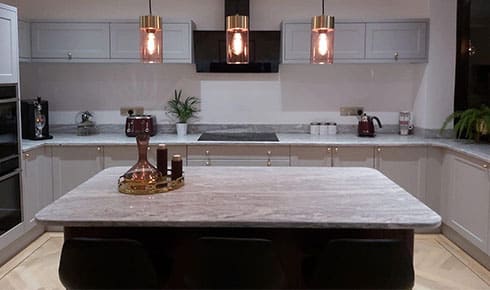 How To Deal With Stains
The best way to deal with any spills is clean up the spill as soon as you notice it. Using a soft cloth along with gentle dabbing motions to avoid moving the spillage to other areas of the surface. Next, rinse the cloth with water and repeat the same again if needed until your cloth is clear and clean.
If a stain remains, you can mix up a solution to try and help. Mix a 12% hydrogen peroxide with a few drops of ammonia, apply this to the area using a cloth, next with a damp towel to try and remove the mixture before drying thoroughly.
Sealing The Marble
Marble is a natural porous stone which means it allows for liquid and gases to penetrate the surface. This is particularly important when using Marble for Bathroom tiles. This will ensure that they are protected from bathroom water which can permanently damage the stone.
To preserve this, sealing of the marble needs to be done every 3-6 months. Marble can be sealed at home yourselves, alternatively you can have a company do this for you. This is all to make sure you get the best out of your Marble Tiles/Worktops for many years and protect them from staining.
How Do I Know If MY Marble Tiles or Worktops Needs Sealing?
A simple way to find this out would be to use the water drop test. The way to do this is to sprinkle a few drops of water onto the tiles, then see whether the stone becomes darker after around 10-15 minutes. If this does happen, it means you need to reseal the Marble.
If you are going to be doing this yourself, make sure that you have removed any stains prior to that they are not sealed into the surface. The first thing to do would be to thoroughly clean and dry the surface to ensure they are as dry as possible to make sure the sealant works as effectively as possible.
Top Tips For Keeping Your Marble Looking Its Best
Always try to avoid cleanses that have acidic ingredients in them such as lemon. This is because they can damage the surface of the Marble. This is with anything alcoholic as it can be irreversible the damage that it causes. Ph-neutral cleansers are much better.
Avoid using scrubbing brushes or harsh sponges when dealing with Marble due to the fact that they can leave permanent scratch marks on the surface.
Make sure that any Bathroom water spillages are mopped up as quickly as possible as this will make sure that rust does not develop on them.
Vacuum cleaners can also mark and/or chip Marble so be mindful of this when cleaning them.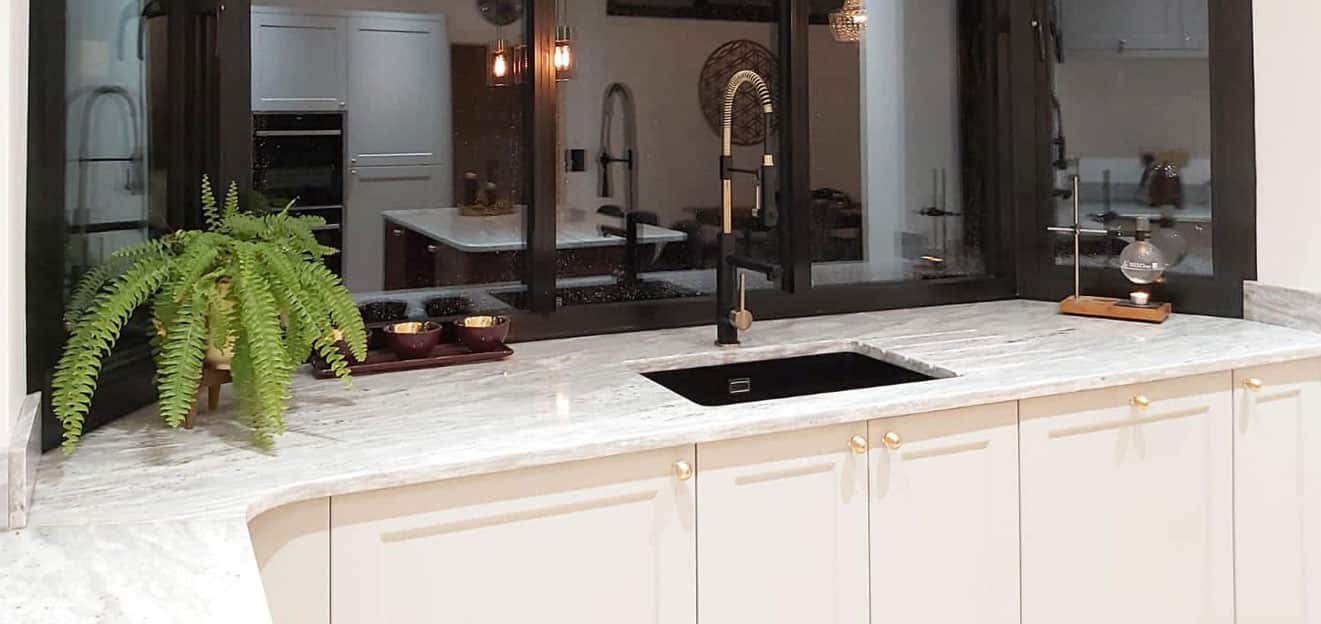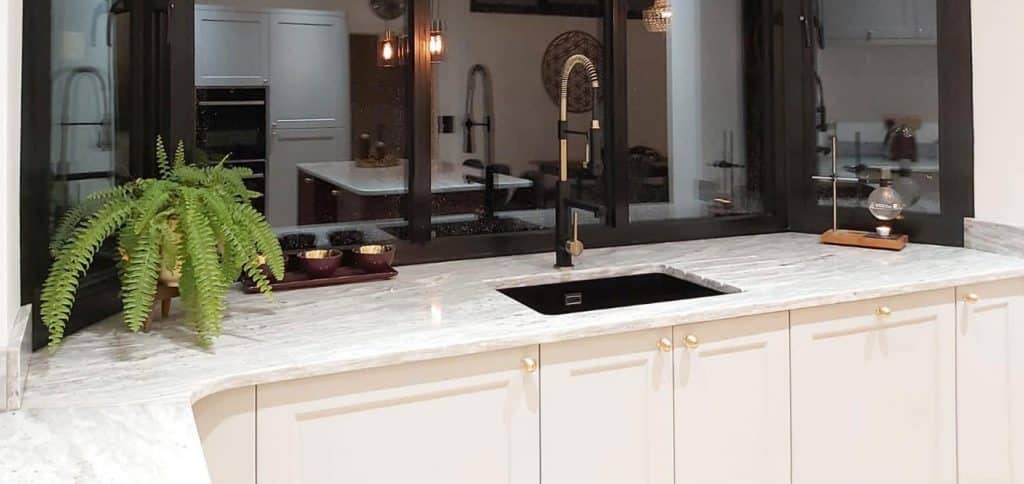 Rowe Granite, Quartz & Marble Worktops
With over 50 years of combined expert experience in creating, supplying and installing beautiful bespoke Quartz Worktops, Granite and Marble around the UK, Rowe Granite have been able to maintain great customer feedback and reputation.
Our many years of experience allows us to help you through every step of the way, giving you the best worktops for you budget. We pride ourselves in excellent customer service, supply samples for our customers with a wide range of colours, textures and finishes.
Contact us today for your free no-obligation quote.
Granite Worktops Hull – Marble Worktops – Quartz Worktops London