In recent years, the sustainability and effects on the environment of all products have come to the forefront of many consumers minds.
As a society, we have become more aware of the environmental impacts that materials have. This is, therefore, made the increasing demand for sustainable and environmentally-friendly products. The market for an eco-friendly kitchen has picked up pace in recent years.
Interior design and construction companies have faced many questions on how their products are sustainable and if not why. There has also been the question asked to them about there wastage.
There are many of modern features and benefits from having your own environmentally-friendly kitchen that you could gain from.
What Materials Can You Choose For A Kitchen?
If you are conscious about choosing a worktop material that is sustainable and eco-friendly, then this needs to be something that you think about when first designing your kitchen.
Not all materials are sustainable and some quarrying for natural stone does have a negative impact on local ecosystems, which in time, create a large carbon footprint.
If you have your hopes on a particular material that requires shipping or transporting over a long distance, then consider the carbon footprint and if it can be offset.
When you are choosing any sort of materials or items for your kitchen consider these questions; How long-lasting is this? Will I need to replace this often? Is it possible to find a less-wasteful option?
Many worktop materials such as Granite as famous for being hard-wearing and can last for decades when cared for appropriately. Granite is one of the more costly materials, however, spending your money on Granite will mean you are less likely to need regular repairs or replacements and can be worthwhile saving for this for the long-term.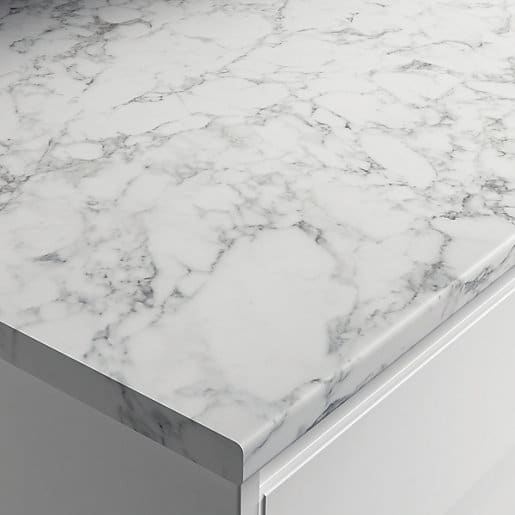 Technology For Your Kitchen
There are many smart appliances that can help support you on your sustainability journey.
Some of these examples are opting for a boiling hot water tap. This can reduce your water consumption and are an excellent alternative to boiling the kettle.
Dishwashers are also becoming more energy efficient for your home. Look for the energy star ratings when you choose your appliances, choosing the ones that aren't going to waste energy and money.
Reduce, Reuse, Recycle
There are some simple and fun things that you can try to stop the wastage when dismantling your old kitchen. An example of this is using old worktop offcuts as coasters or paperweights.
This can be a great activity to do together, and giving the reclaimed materials a new lease of life. Materials such as cock and wood can also be reshaped and reworked to suit a new purpose.
Plants
Bringing the outside into your home can not only be aesthetically pleasing but can have other unexpected benefits.
Some plants are exceptionally good at purifying the air and oxygenating your space.
Another way is to create your own herb garden on your window sill or countertop. Assigning a space in your kitchen for potted plants, herbs and vegetables is a great way to soften the edges of your worktops too.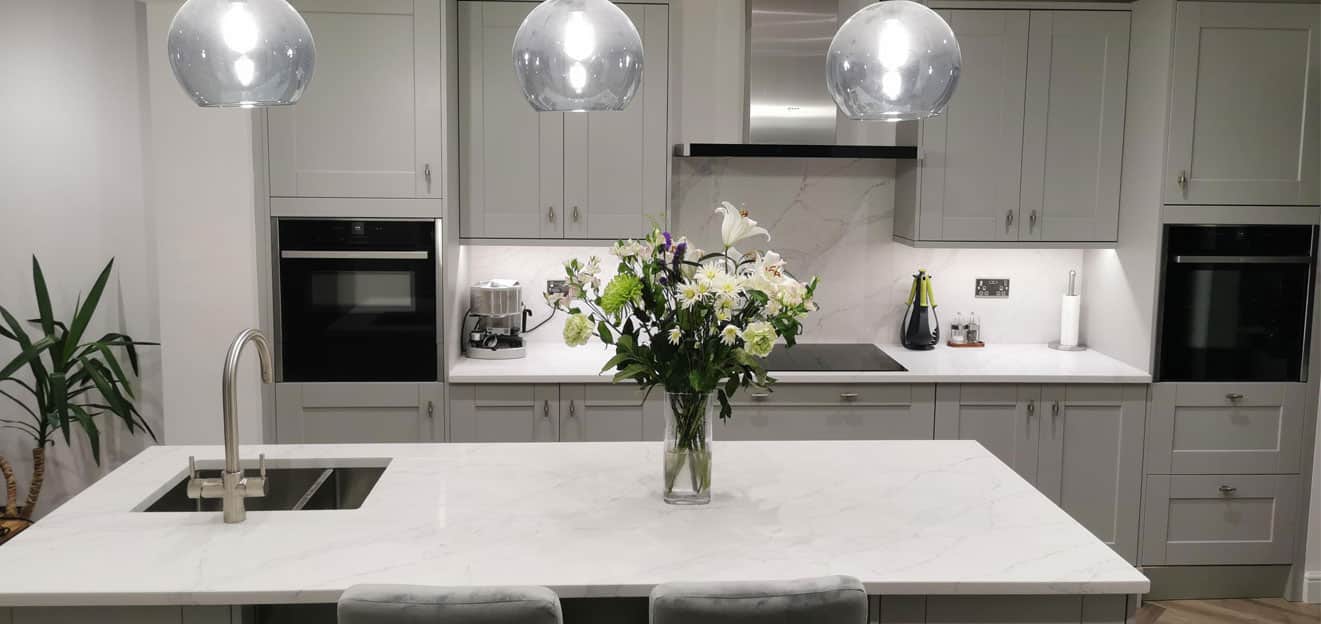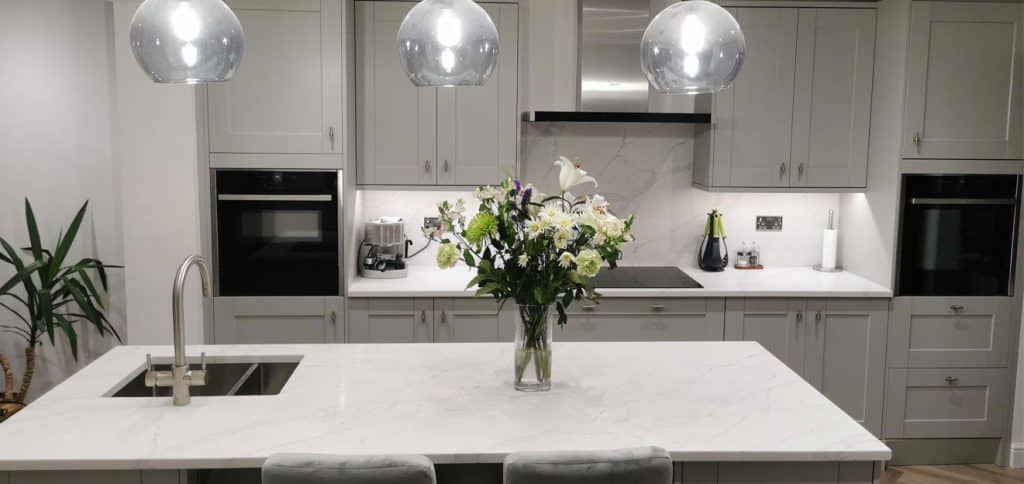 Cleaning Your Worktops
Some products we use can massively contribute to environmental pollution. Cleaning products are toxic, however there are some eco-friendly products now available.
Some trends are easy to follow but choosing to design and plan for a sustainable kitchen is always going to be the best option for your home. Being conscious of the waste and products we are using will benefit the world in the long run.
Rowe Granite Quartz and Marble Kitchen Worktops
If you would like more advice and how to plan your own beautiful kitchen like Rowe Granite are here to help you. With our exceptionally helpful and skilled team, we will be sure to guide and help you in the whole process.
We are able to provide you with some worktop samples to help you choose the right one for you and advise you on what may be the best choice for your style of living.
We supply and installing beautiful Kitchen Worktops throughout the UK.
Quartz Worktops Hull – Granite Worktops London– Marble Worktops
Contact us now for your free no-obligation quote.