The way you design you Kitchen is extreemly important as it is such an vital part in any home. While there is no clean cut way of figuring out how to size your Island, some measurement guidelines can help assist you. Consider the type of material you want to use, either Quartz Kitchen Worktops or Granite Kitchen Worktops too. These are some of the questions you may want to think about when considering a Kitchen Island;
What is the Kitchen Islands main function?
This is the first objective that we recommend you consider. Most Islands will have a side of them that is devoted to eating but this may not be the case of what you would like to use it for. Will your use be more cooking, entertaining your friends and family, chopping etc on the surface space?
If you were thinking of having appliances in your Island like a sink or oven for example then you will need more space designed. A Kitchen Island can be a great storage solution, an extra eating area etc and therefore is part of the solution for your kitchen. This is why the main focus needs to be addressed then the rest of the details will fall into place.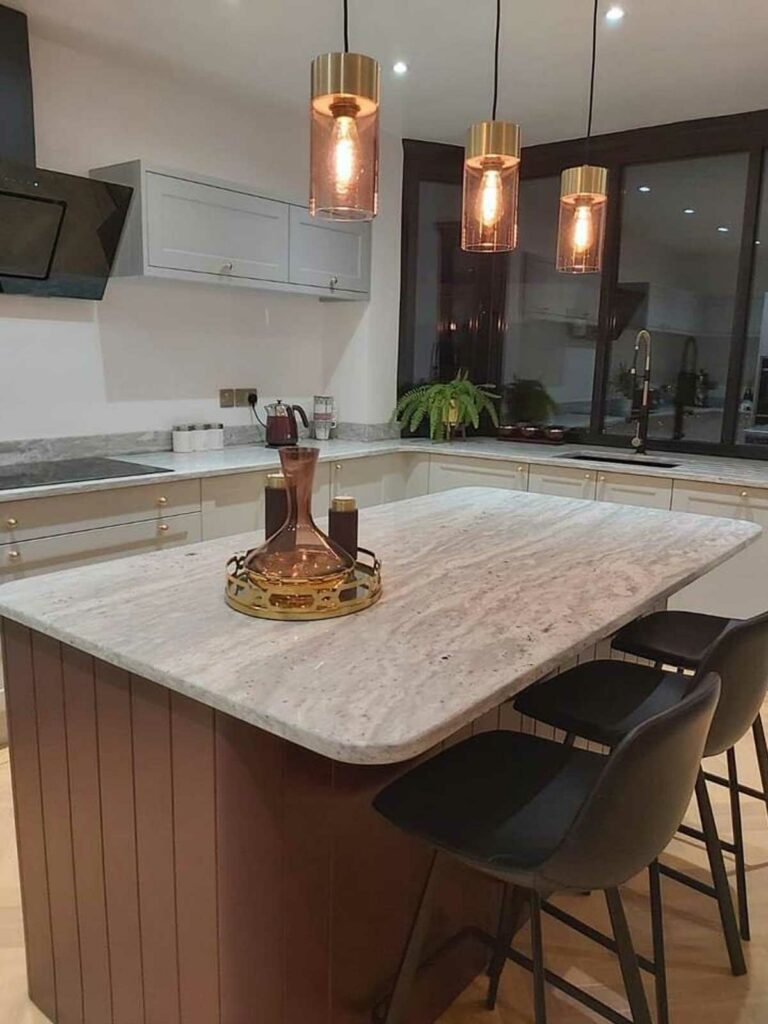 Do we require any appliances in our Kitchen Island?
If you have made the choice to have some kitchen appliances built into your Kitchen Island then you need to make sure you plan enough space for them as well as space for using them. For example, is the island is going to be your main area where you will prepare food, then you may need to consider a waste bin built into the island to dispose of food.
If you have a large kitchen, you may find that having a smaller fridge built into the island would be useful if you already have a large fridge that isn't near your island. If you are going to be installing an oven into your island then you will need to make space for some extraction i/e a vent or hood.
How much storage do you require?
If you already have a lot of storage in your current kitchen then you may not require more. A lot of this will depend on your kitchen layout. If the island is going to be your main food prep area, the sink and other appliances may have to take priority. Although, try to bare in mind that you will still require room for preparation utensils, prep space, chopping boards etc.
How high does my countertop need to be?
Determine the seating height for your bar stools/seating at your kitchen island is important. This is to make sure that your kitchen island unit will be able to accommodate the seating that you require. You may want to have more flexibility by having two different heights in your island.
A 36 inch high bar stool is a typical height for a stool/seat. This solution does not allow for as much flexibility in the design but is a great choice for a defined eating area.
Does your Island fit in your current Kitchen layout?
Make sure that the working part of your Island is able to function with the adjacent kitchen counter. Will it coincide with the rest of the kitchen? Do you need another working area with a preparation sink?
The floor area around your Island needs some calculations carrying out too. The suggested floor space is around 3 feet around the Island. The entertaining/eating side of your island is usually determined by the adjacent space.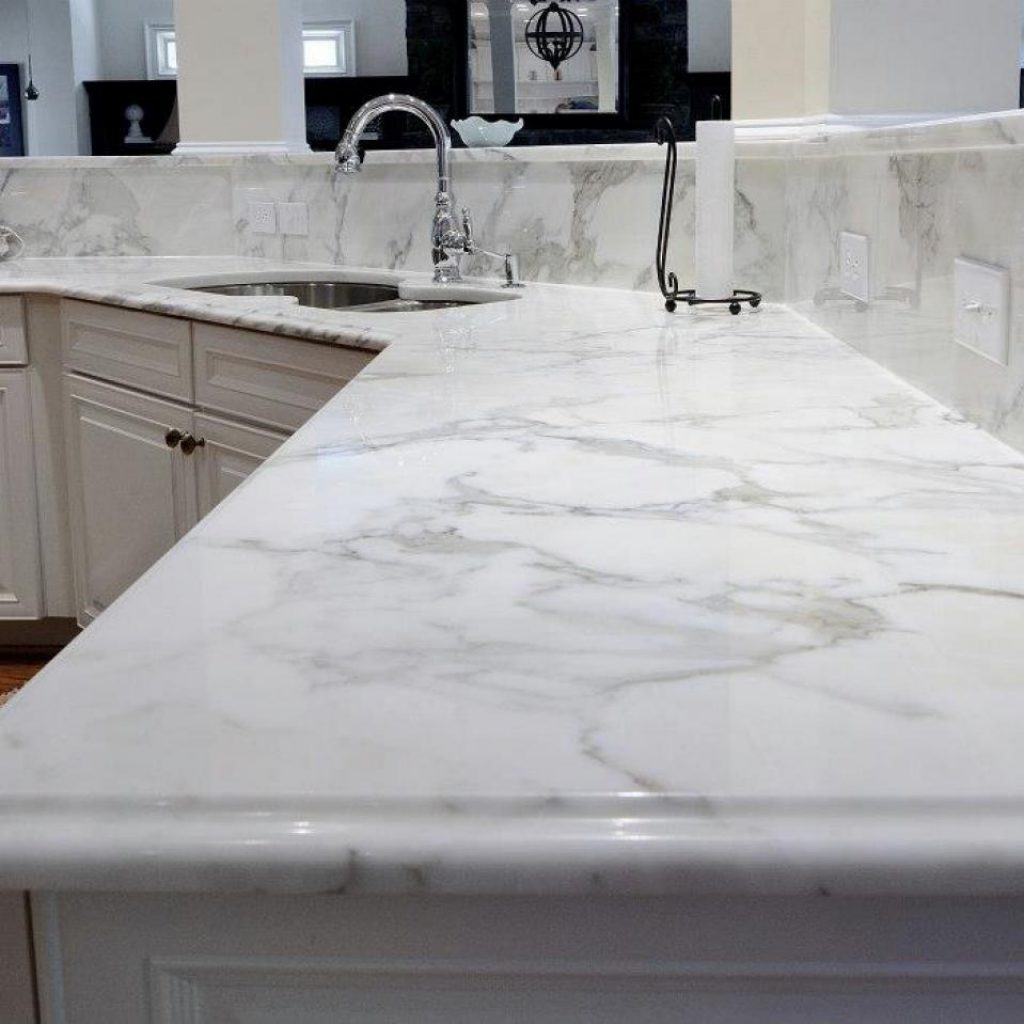 How can Rowe Granite help you?
Most people will be able to have a general idea of how much space they require and take the measurements that they require themselves. However, if you do need some help in this, Rowe Granite will be able to visit your home to take these measurements for you.
You can contact our friendly and helpful staff for your free no-obligation quote and start your journey with our Kitchen Island ideas where we can help your plan your kitchen. Whether you have a small space or a large space, we are sure to be able to find something for you.