One of the first things that you will see when you walk into someone's kitchen will be the decor that they have chosen. In recent years, it is all about transforming your space and exploring a mixture of different colours and textures. There are of course a huge range of colours to choose from to suit your requirements.
White
White is the most simple choice for any space. It can also make a space feel larger that it actually is. It also gives the room an appearance of cleanliness, therefore great for a Kitchen area. The only down side would be that the light colour is more susceptible for stains which of course are more frequent in a kitchen. Choosing a white worktop is beneficial due to the way it can be easily wiped and maintained.
Colour
The obvious other option would be to choose pops of colour in the room. A coloured worktop is a great way to create a unique space. Deep colours, bold colours, bright colours give you so many different options to explore your imagination. The only issue when combing colours is that it can in some instances make the room look and feel smaller. Choosing the right colours and shades is important.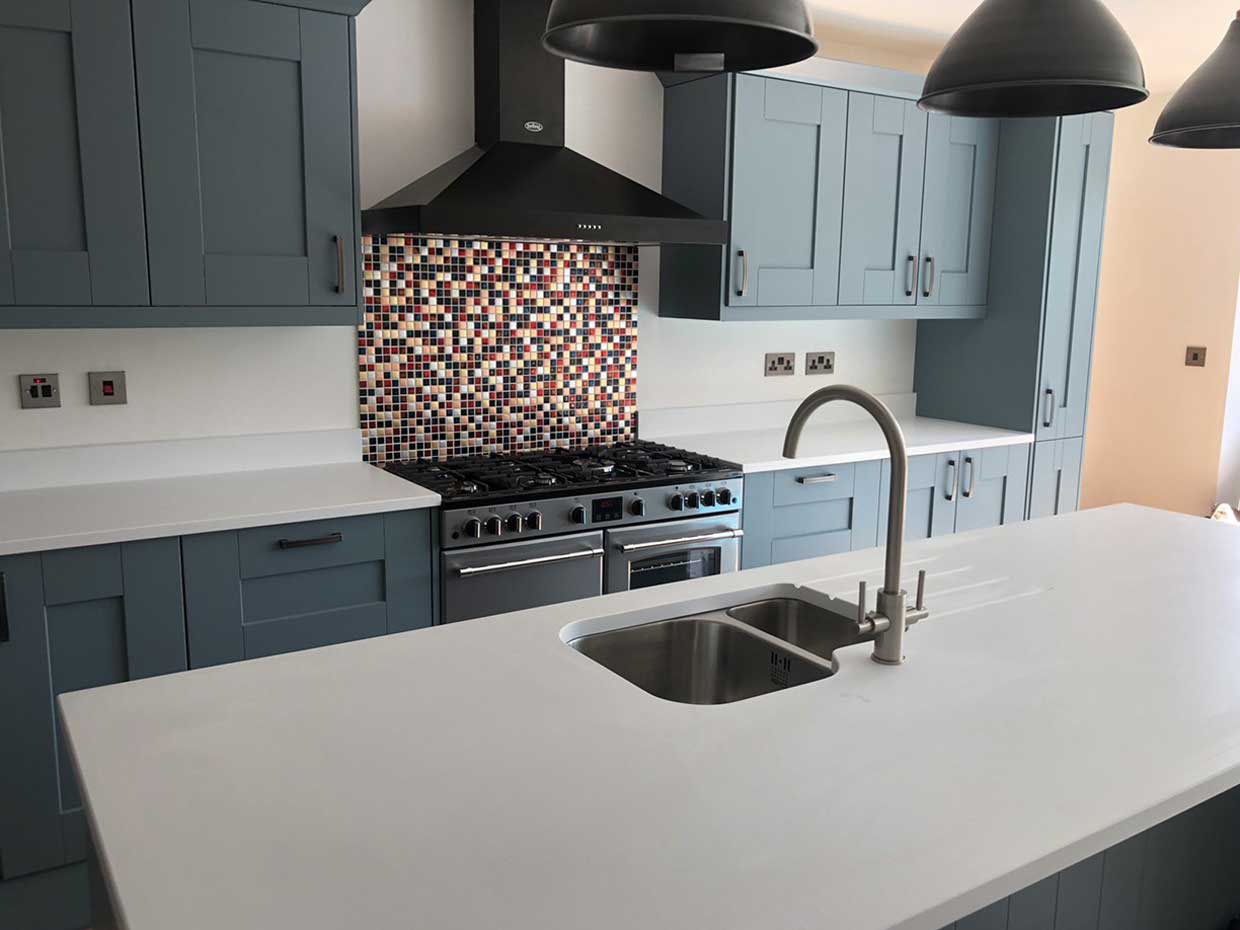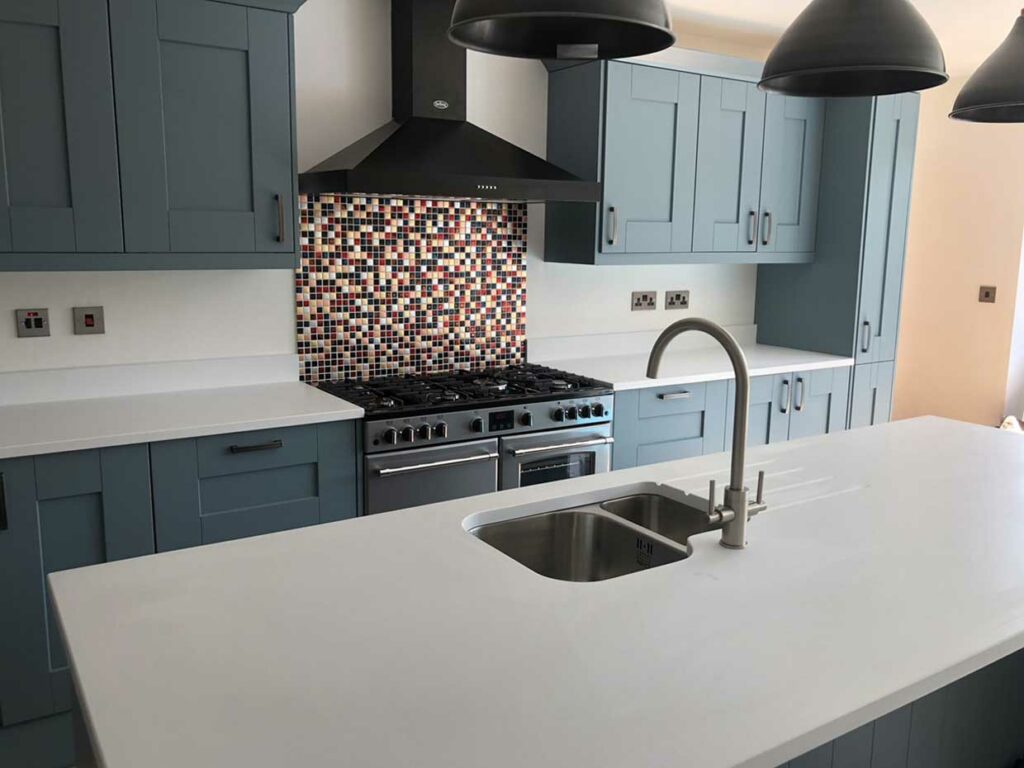 Black
Black is a controversial colour to use in a Kitchen space and it can be a bit daunting to use. This colour, however, if paired with the right colour options can make a room look classy and modern. Black worktops with White cupboards are a great combination as they can balance each other out. You can also add some veins/speckles to the worktop to complement the look further.
Grey
The colour Grey is a happy medium from Black and White. Not as daunting as black, grey is much better to hide stains and/or damage on your worktop. If you have a busy kitchen, accidents will happen, this is therefore something to think about when choosing the right colour for your household. Grey also complements other colours easily too. It can even make a room feel bright and an illusion of more space.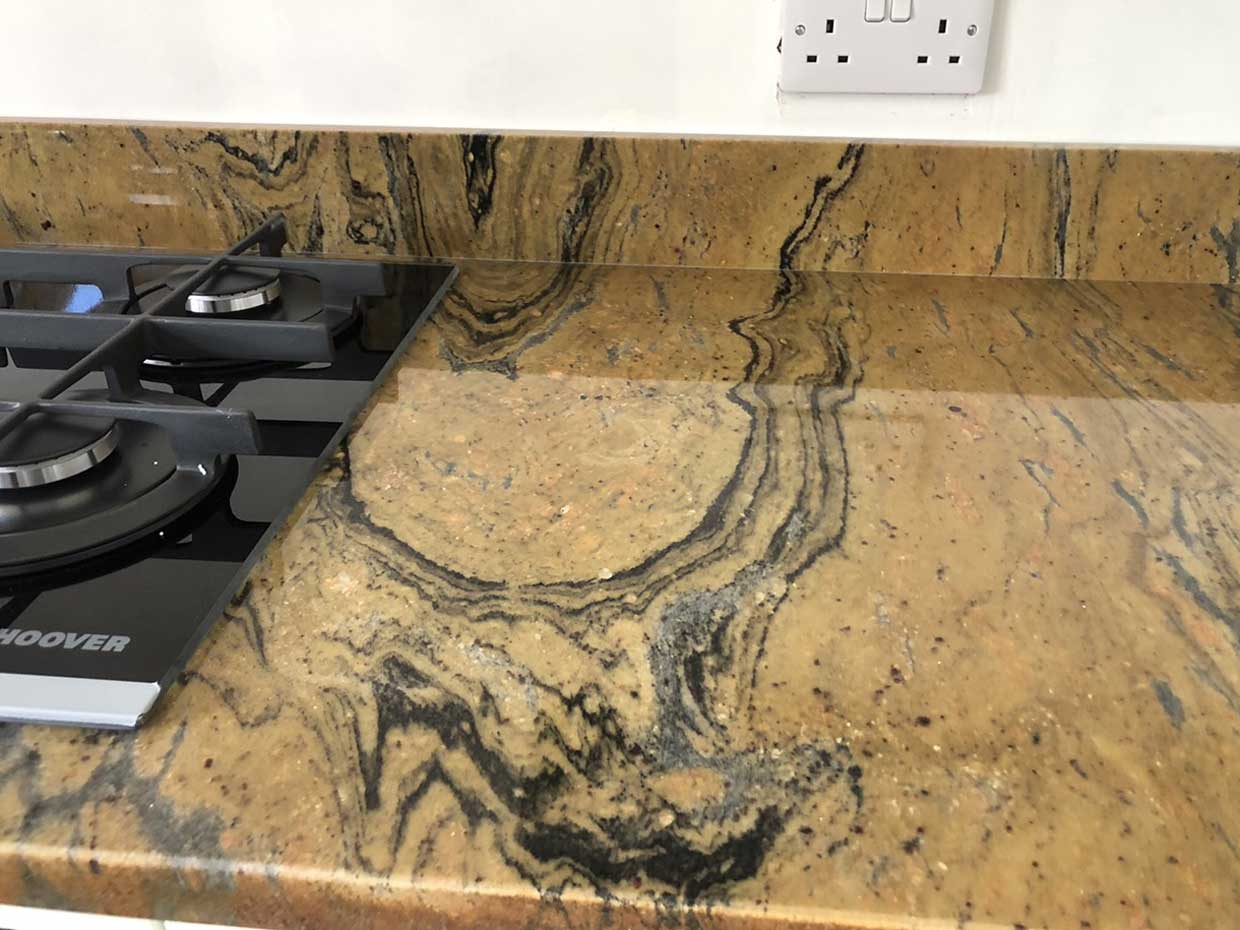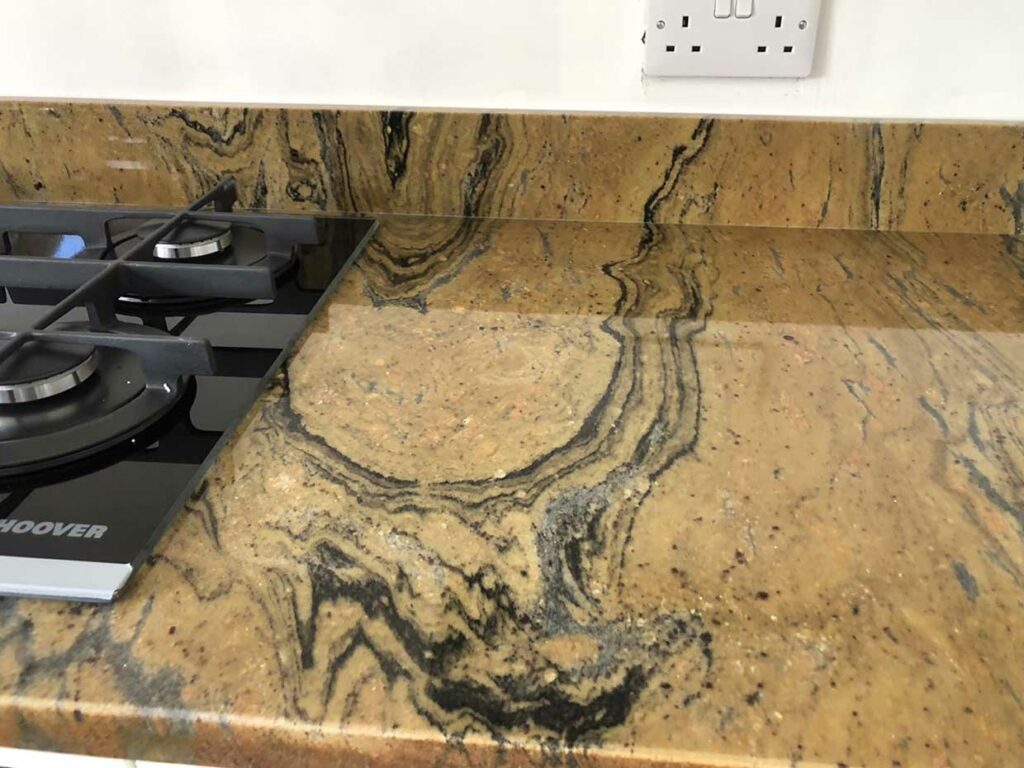 Helping you to choose your Kitchen Worktop
Our team have over 50 years of combined experience in suppling and installing kitchen worktops throughout the UK. They hold themselves highly for their excellent customer service. We can help you with our expert standard from design to completion. Our main focus is on customer satisfaction to make sure that our customers feel at ease and stress free throughout the whole process.
If you are looking to upgrade you Kitchen Worktops, we supply a huge range of Quartz Kitchen Worktops, Marble Kitchen Worktops and Granite Kitchen Worktops. We are sure to have something that will take your fancy. If you would like to talk to one of our team, head to our contact us page to make an appointment.
Quartz Worktops London – Granite Worktops London – Marble Worktops London