To make your Kitchen stand out you need a statement worktop.
Some people have the impression that Stone Worktops only come in dull shades but this is not the case. Granite and Quartz have some amazing colour choices to choose from. Rowe Granite has created some stunning pieces for our customers in their desired colour scheme.
Brightness
You can choose any colour you like for your new worktops to go with your current decor and style choices. Quartz Kitchen Worktop colours are created using dyes to make those vivid colours that we dream of.
They are also manufactured to create different textures too. There are some much to choose from and making the right decision is very important.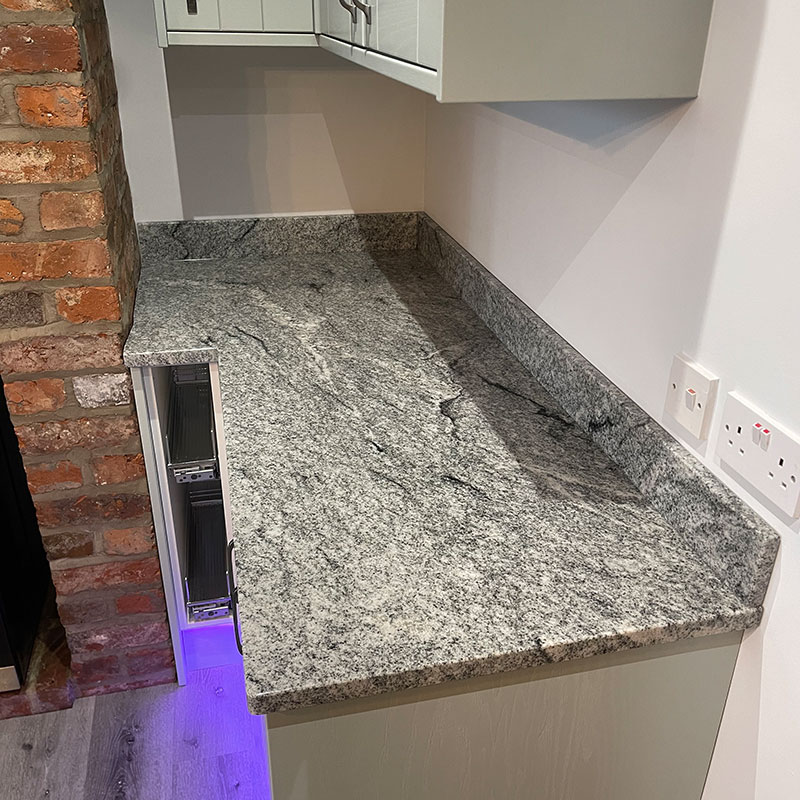 Granite
Granite Kitchen Worktop colours are more limited. This is due to the way that they are formed within nature. You won't be able to choose from primary colours with Granite but you will be able to choose shades of blue, red, green, white and yellow along with black and grey.
Some Granite worktops have a unique texture to them which adds unique depth and charm to the colour of the stone. It's always worth looking and feeling the samples of the worktops on offer to see for yourselves which one you prefer.
Fading
You will find that colours on kitchen worktops won't fade. They have colour built into them and through them.
The reason that you may think that the colours are fading is sometimes where they are situated. If they are placed outside then it may appear faded when actually they are just dirty making the colour look dull. Therefore, as long as you keep your worktops as clean as possible, you will have bright and colourful worktops for years to come.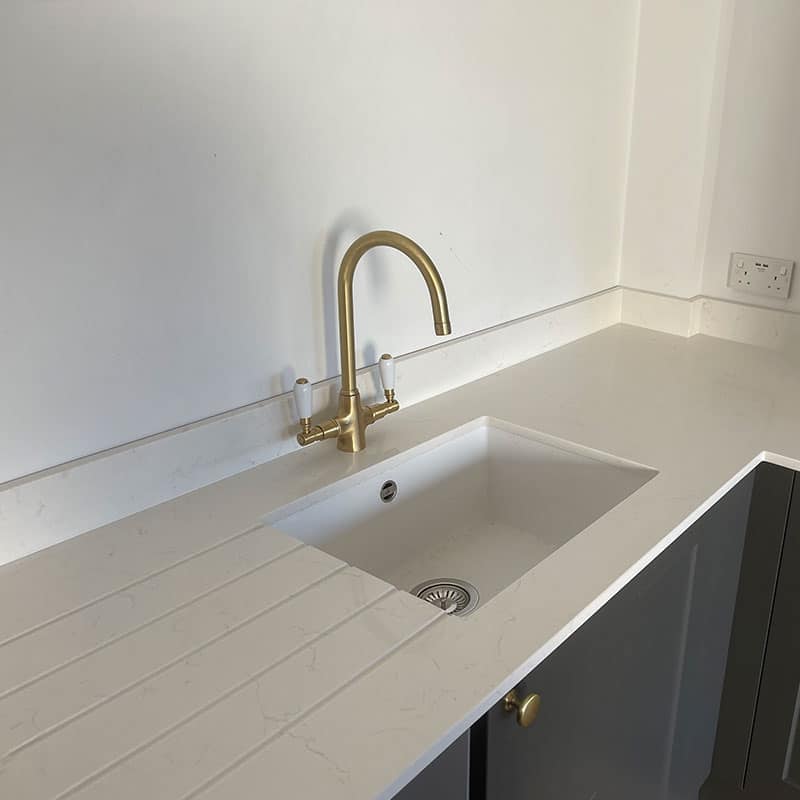 Rowe Granite Kitchen Worktops
Rowe Granite have developed an excellent reputation over the years for supplying and installing brilliant Kitchen Worktops throughout the UK. We specialise in Quartz Surfaces and Granite Kitchen Worktops. We have over 50 years of combined Father and Son experience in kitchen design and have employed passionate staff to join us in our journey for excellence.
Rowe Granite have many work surface samples of colour and pattern on offer for you to choose from and will be able to help you every step of the way form start to finish. Contact us now for your free quote with no obligation.