When you are planning to change your Kitchen Worktops, you will realise that there are many difficult decisions to make. What tiles do we want? What colour scheme are we having? To name just a few thoughts you may be having.
Rowe Granite will be able to offer our advice from many years of experience and will be able to find the right solution for you.
Sinks
In your new kitchen you will be able to set your new sink within your worktop. Thus meaning that you will need to have a hole cut into the chosen worktops for the sink to sit inside.
This holes needs to be the correct size for your chosen sink to the exact millimetre. When cutting the Granite or Quartz Worktops that you have chosen, the factory needs to make sure that they are manufacturing them correctly. This means that when you are starting to plan your kitchen, you will need to be sure to choose the sink and other items for example your hob first. This is because the manufacturers will need to know this as early as possible.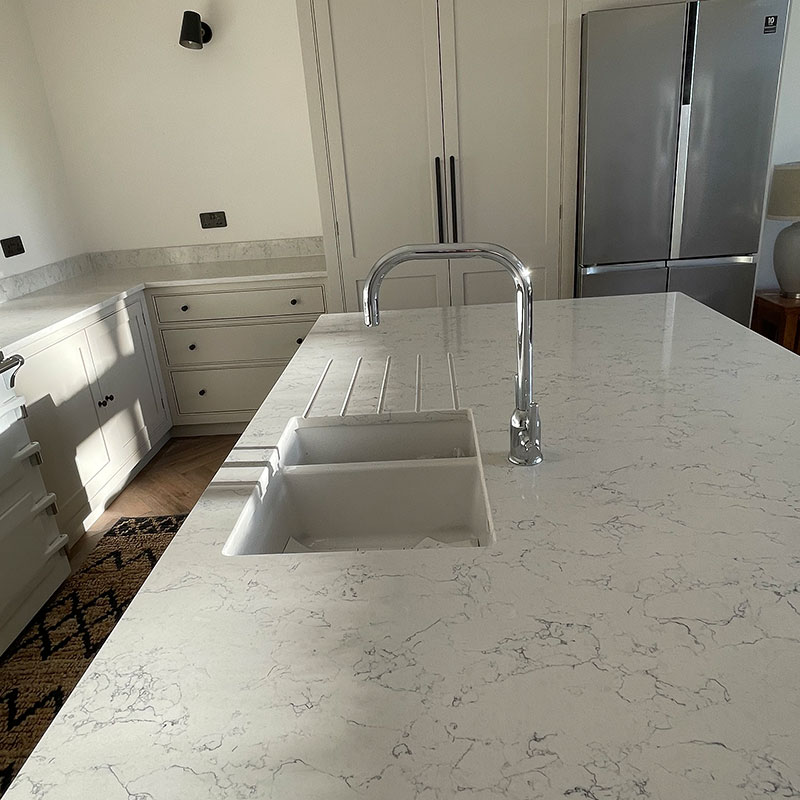 Prevention
You many want to choose some Splashback to go behind your sink or cooker in your new kitchen. It can also be tiles but is most of the time a feature in the space.
Due to this area getting the most wear when cooking from splashes from pans etc. The area will of course also become hot so it is recommended that you avoid wood material or laminated.
Types
The worktop profile, also know as the edge detail, will vary on the type of worktop you choose and the supplier. You will be able to find and ask about all of the details you require for your new worktops talking to our experienced team.
Your kitchen worktops will typically overhang your cabinets. This will provide a tidier finish and reduces the number of knocks and bangs that they will inevitably receive.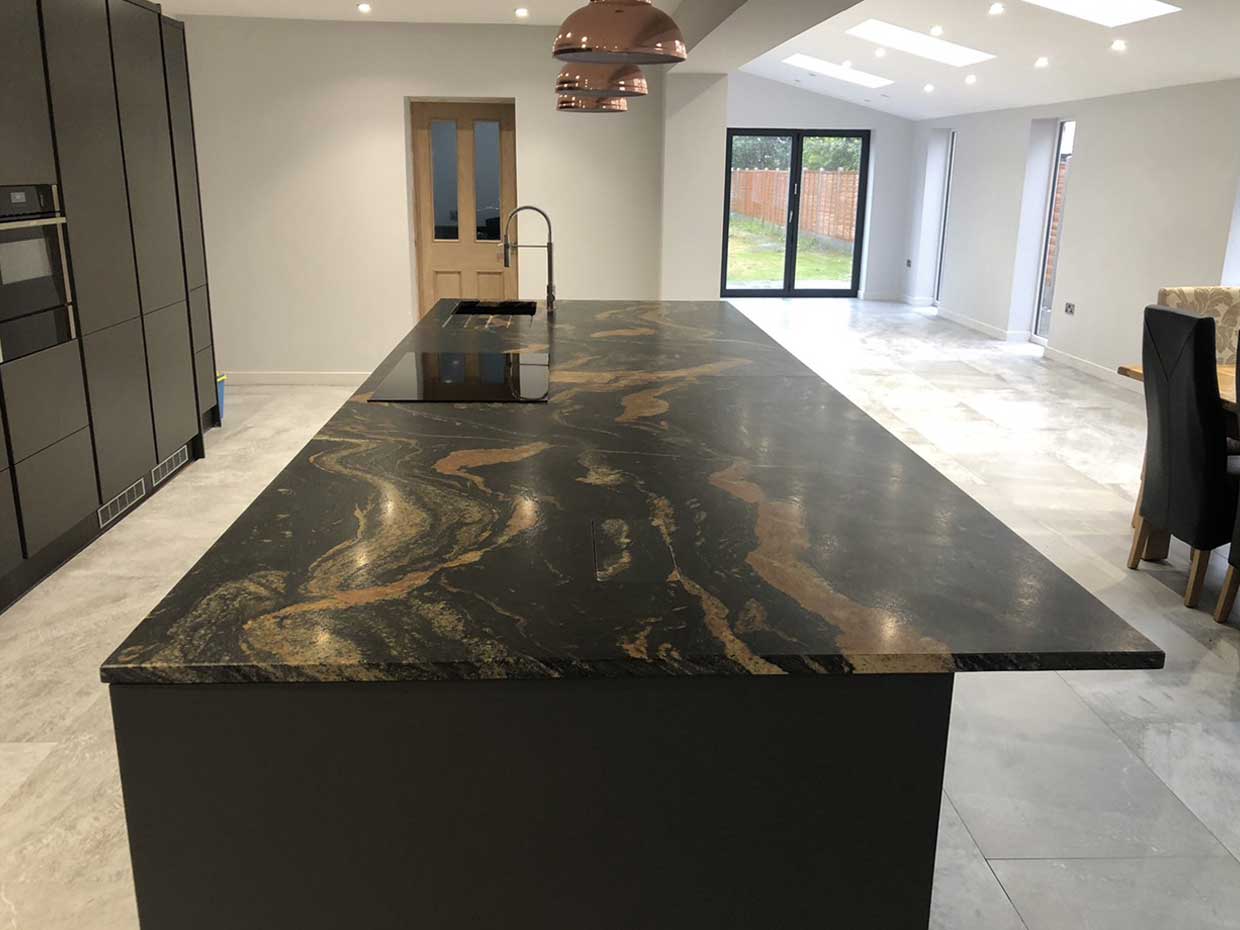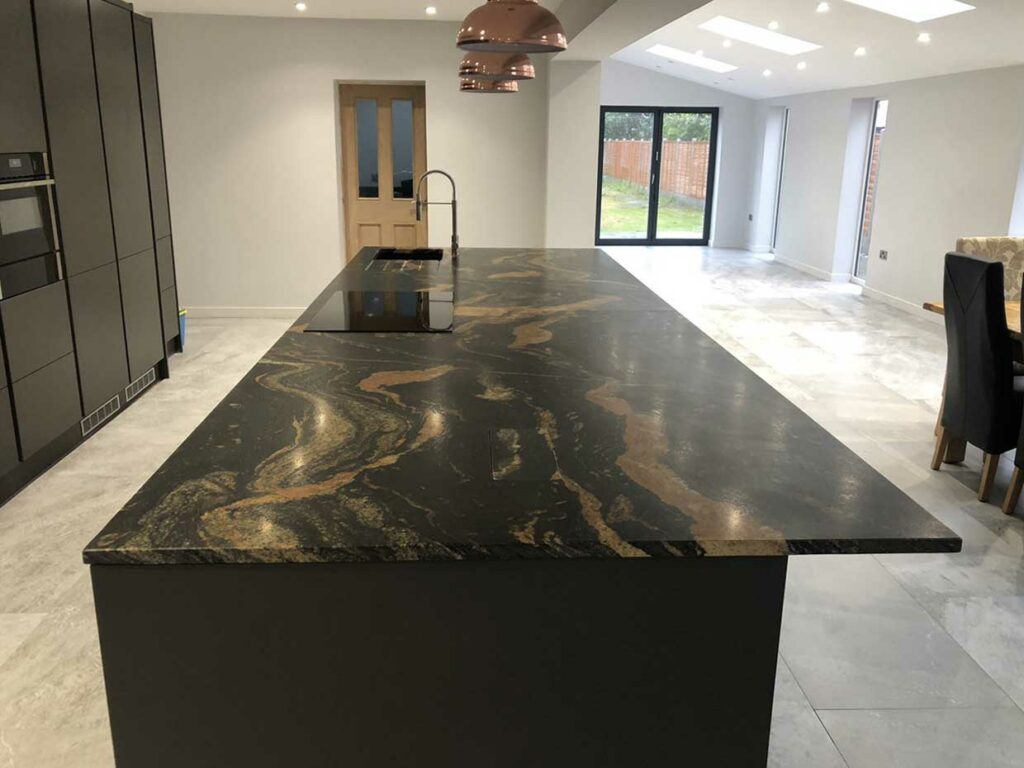 Rowe Granite Kitchen Worktops
Rowe Granite have over 50 years of combined experience in supplying and installing Kitchen Worktops around the UK. Our amazing team will help you through the whole journey to achieve your dream kitchen.
We supply Quartz and Granite Kitchen Worktops for our customers and have a huge range of colours, shades and textures to choose from. Contact us now for your free no obligation quote.#