Are you stuck between choosing Quartz or Granite? Quartz is a beautiful stone that can resemble Granite, therefore making it very desirable. Quartz is an exceptionally touch material, has a huge range of colours, textures and styles.
Quartz Worktops are ideal for Kitchens and Bathrooms as they are food safe, hygienic, easy to clean and hard to damage. There are a wide variety of shades and colours to ensue that you are certain to find something that will suit your decor.
Many Quartz Worktops have patterns that look similar to the speckling looks of Natural Granite. Therefore, you can achieve the look for your budget.
Cost-effective
Due to the advances in transport and quarrying techniques have ensured that Granite is much more affordable in recent years. This is why, whatever you budget, you will be sure to find something that you love. Whether this be Granite, Quartz or Marble, Rowe Granite are sure to be able to accommodate into your budget.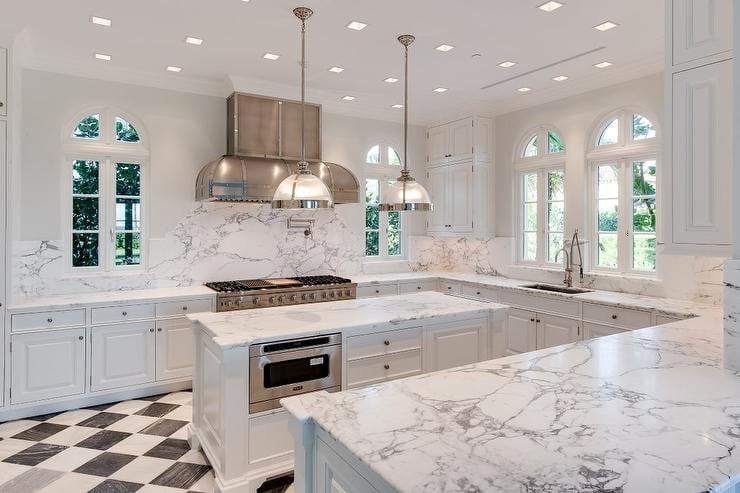 Colour Choice
Colours of Granite can be limited to those found in nature. Granite does naturally occur in a wide range of colours. These include, blue, yellow and red. The stone, however, does not have the intensity that a manufactured dye can give.
If it is a particular colour that you are set on then Quartz Worktops are going to be the best choice for you. This is due to the way it is manufactured and therefore colour choice is endless.
Aesthetics
Some customers do not like the speckled look that some Granite slabs have. Granites natural colours are beautiful and if you would prefer something that resembles them then we would recommend considering Quartz as you will get a more uniformed colour.
With a palette of over 50 colours to choose from, Quartz have a range of blacks, delicate pinks, deep red tones, the list goes on. The stone that is produced has a smooth textures that polishes beautifully.
Similarity
Due to the way that Granite slabs are manufactured from natural stone, it makes it impossible to guarantee that the worktops you choose will be entirely consistent throughout.
Quartz, however, is manufactured to guarantee a uniform colour and texture. This is because they are manufacture to clear specifications. Some manufactures even offer the same shade in multiple formats for worktops and tiles.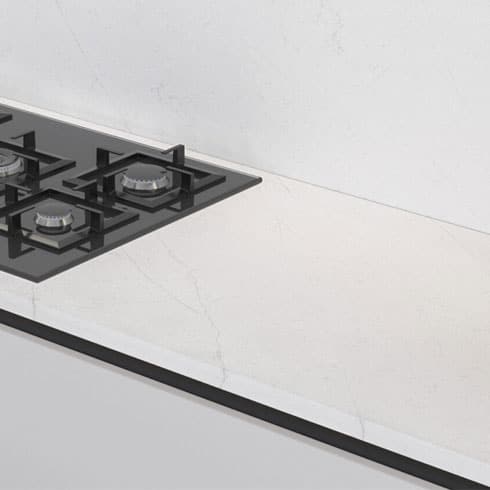 Colours
Quartz Worktops combine bright colours and shades with the speckling aesthetics that is often found in Granite. If a vivid colour is what you are looking for then Quartz is what you require. Natural tones, neutral tones along with bright and dark colours, the possibilities are endless.
Rowe Granite Granite & Quartz Worktops
Rowe Granite have a wide selection of Quartz and Granite Worktop samples of you to choose from. Our friendly and helpful team have over 50 years of combined experience in supplying and installing them throughout the UK. We have a great reputation which has been built up over the years, stemming from our excellent customer service. Read our reviews page to find out what our customers have said about us.
Contact us now for your free no-obligation quote. We will not be beaten on price and will match any like for like quote.