When thinking about purchasing some new Granite worktops, you may have thought about how you care for them. Maintenance is one of the biggest issues that customers face to make sure it is manageable for them.
Sealing your Granite Worktops
Do my worktops need it? How do I do it? These are both common questions asked by customers about the potential of sealing their worktops. Sealing your Granite Countertops yourself is simple to do, alternatively, you can have a professional come and do this for you.
Which stones need sealing? Not all kitchen countertops need sealing. Putting sealant on the wrong stone may do more harm than good so it is extremely worthwhile knowing which one do you have.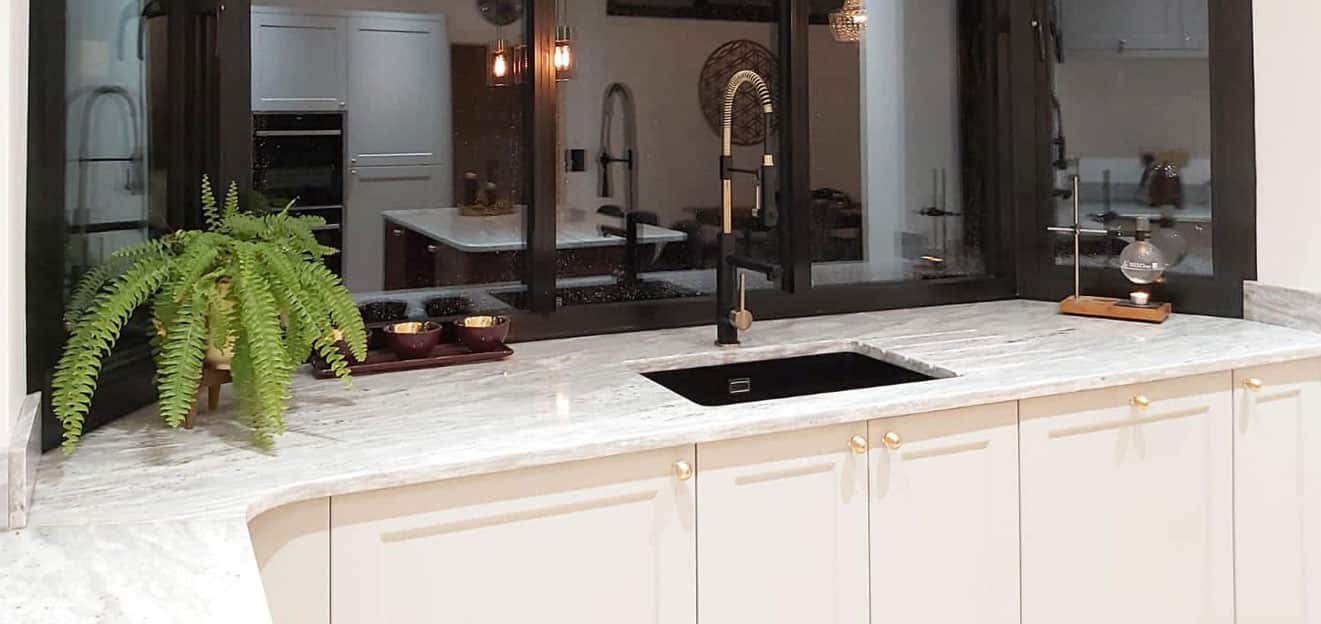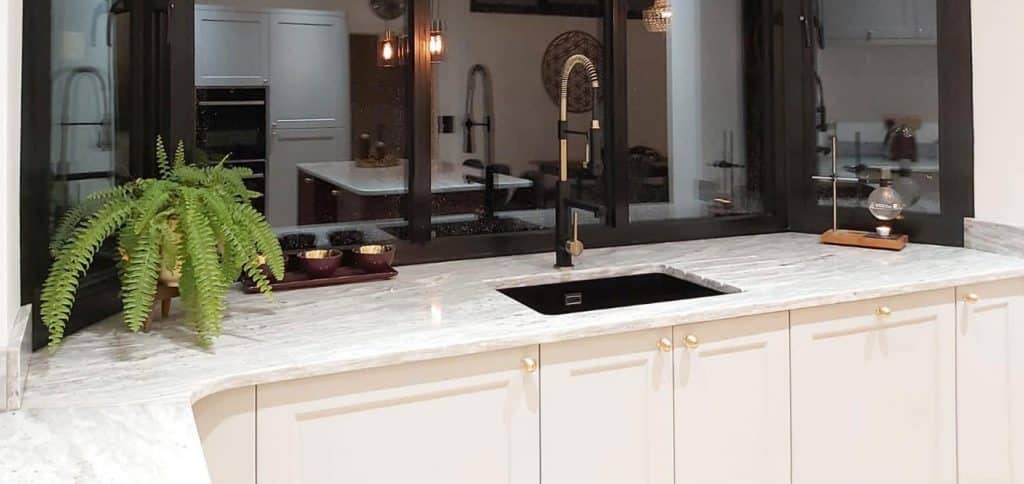 When do I need to seal my Granite worktops?
In general, the most common places to seal are the areas where the sealant tends to break down the fastest. These places are usually the sink area and other intense wet areas.
You can tell where the sealant is good when the water droplets bead right up and sit tall on the countertop surface. The faster the beading, the worse the sealing is the rule to remember.
You can test the sealant more accurately by completely drying the surface first then leaving a patch of water on top. When you wipe the surface dry a slight darkening or discoloration of the stone where the water was lying will show that some of the sealants has soaked into the stone and is now underneath the surface.
This shows that the seal has definitely broken down. There is now a water bridge into the stone which could carry water-based colour and could cause a sub-surface stain for example red wine or beetroot. This means that it is time to seal.
What do you need to do before sealing my Granite Worktops?
Before thinking about sealing your worktops, you need to give them a proper clean.
Basic cleaning includes a wet cloth dry cloth method. Once you have done this, make sure your Granite Worktops are thoroughly dry. If you do try to seal them while they are still wet, the moisture from them will prevent the sealant from penetrating the Granite stone.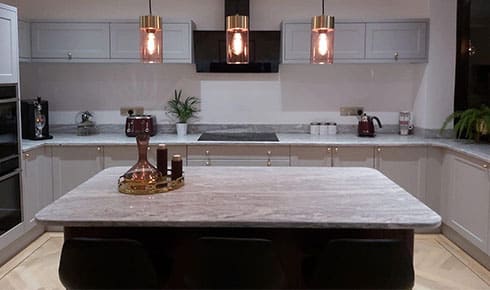 Why use Rowe Granite to supply and install your Granite Kitchen Worktops?
Rowe Granite is a family-run company with over 50 years of combined experience working with Granite, Quartz Worktops, and Marble Worktops. We pride ourselves on excellent customer service and will always be on hand to help you in any way that we can.
Granite comes in lots of colours and styles so we can offer you samples to help make your decision easier. Granite is a natural stone and will be great a addition to any home.
We provide great Granite Worktop prices and our staff has excellent experience in worktop installations to give you great service. We supply and install throughout the UK including Granite Worktops York, Leeds and Hull.
Contact us now for your free no-obligation quote.