There are many different products on the market which including terms of 'Artificial Granite', 'Synthetic Granite' or 'Liquid Granite'. All of these indicate that you will not be receiving a genuine slab of Granite. This is why you need to make sure you know what you are buying.
Some new manufacturing techniques and materials that are used will vary from each product. The two most common ones are 'Liquid Granite' and 'Epoxy Granite'. In this blog we will run you through the differences between Artificial Granite and Natural Granite.
What Is Liquid Granit Made Of?
Liquid Granite can also be known as Synthetic Granite. This Granite Worktop is not stone at all. This particular term is used for a specific type of extra-strong concrete. This is developed at Sheffield Hallam University. It is a technique for pouring and decorating concrete, this will make it look like Granite.
The exact composition of the concrete varies. However, it will include sand or stone dust, cement and water. It even may also include some larger pieces of stone or other materials.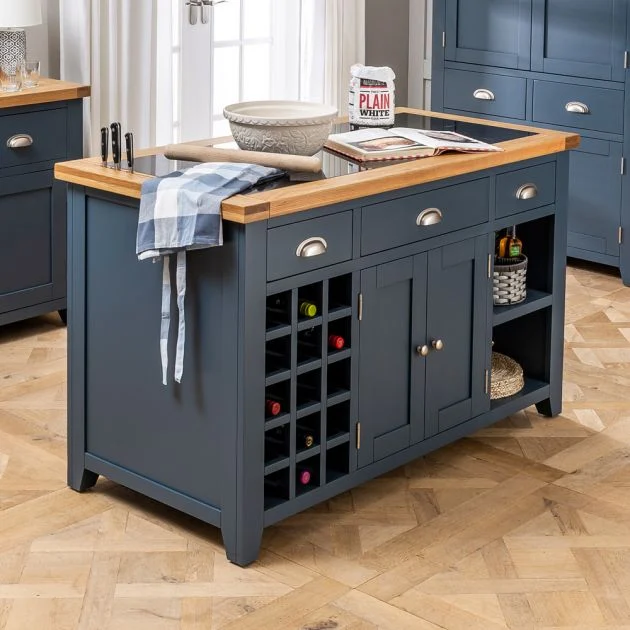 Epoxy Granite – What Is It?
Granite particles are bonded together by an Epoxy to create Epoxy Granite. This is typically around 95% natural true Granite. The only difference is that the patterns and textures that characterize Natural Granite will not be present. This type of Granite may have been dyed to create a larger variety of colour that are usually not available in nature.
Advantages Of Synthetic Granites
Often used in public buildings and outdoor spaces, Synthetic Granites are required where an ornamental effect is needed on a small budget. The intention, generally in these cases, is not to create a exact match of Granite but to create an overall aesthetically pleasing look. The concrete can be poured over large areas meaning it is a quick and simple way to create a plaza or lay a floor in a building using this method.
Artificial Granite VS Natural Granite
Artificial Granite is:
Man-made
10 year life span
May be porous
May discolour in sunlight
Can require special cleaning and care
Can chip, scratch or crack easier than others
Wide range of colours available
Each slab is identical
Measured and shaped to fit in a workshop then poured on site
Low budget options available
Natural Granite is:
100% natural material
Last thousands of years
Waterproof
Non-absorbent
Does not fade
Easy to clean and maintain
Extreemly durable material
Natural shades and textures to choose from
Each slab is unique
Shaped to fit
Wide range of price brackets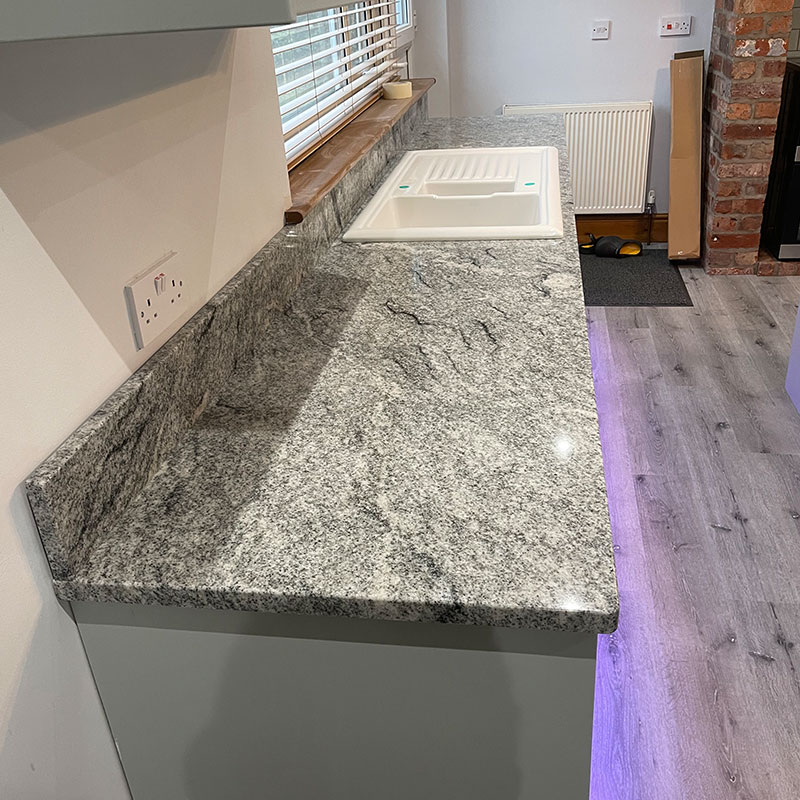 Why Choose Rowe Granite To Supply Your Granite Kitchen Worktops?
Rowe Granite have a wide selection of Granite and Quartz Worktops to choose from. We can offer you to see some sample slabs to get a feel for them in your homes. We will also attend a site visit to make sure we have all of the measurements that we need to make the Granite the perfect fit for your kitchen design.
Our friendly and helpful team work around the UK, supplying and fitting many different worktop colours, sizes, and textures for your prefect Granite work surface to be installed to a high quality. Contact us now for your free no-obligation quote.