When planning a Kitchen Refurbishment, you will quickly realise that there are many different choices to make. There are so many decisions to make your dream come true from tiles to taps.
Kitchen Worktops
Your Kitchen Worktops not only need to be aesthetically pleasing, but they also need to be practical enough to make them a functional food preparation area.
Choosing A Sink
It would be best if you chose your sink before installing your worktop. This is due to the fact that your sink will be typically set into the worktop. This means, that a hole needs to be cut into the worktop to place the sink into.
The hole needs to be the correct size, to the millimetre, with holes for the taps also correctly placed. Cutting your worktops for Granite & Marble Worktops can be done in the manufacturing stage. We also recommended using Quartz Countertops.
In conclusion, when planning your kitchen, you should be choosing all of your set-in items, i.e. hobs, sinks etc, first and early on in the design process.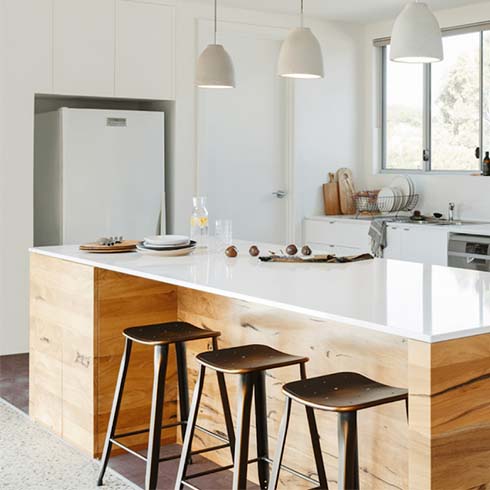 Splashback For Your Kitchen
It can be quite frustrating when you notice some stains appearing on your walls after cooking. This is when splashback or upstands can be installed behind the sink or cooker to prevent this from happening.
This is usually tiled but can also be a feature panel using glass or stone. You must be aware that behind the hob does get hot so no wood or laminates is recommended. Stone is fire resistant and is easy to clean making them the popular choice for splashback.
Type Of Worktop Edges
This is also known as the Worktop profile. The edge detail varies depending on the material and who is supplying it. Most manufacturers offer all edging types for stones.
There are many to choose from so talk to our staff about the best option for you. From full bullnose, half bullnose to pencil round
Kitchen Countertops typically overhang the cabinets. They are set on top by usually 1-2 cm. Doing this provides a tidier-looking finish to the overall look, rather than having them flush. It also protects the cabinet fronts by reducing the number of knocks that they may receive.
Safe Overhang
As long as the stone is firmly anchored, it is self-supporting. If this is the case, then you can have a 20cm or more overhang which is safe. Many people do this to add extra worktop space beyond the reach of their cabinets e.g stretching into an awkward empty space by a door or to create a breakfast bar.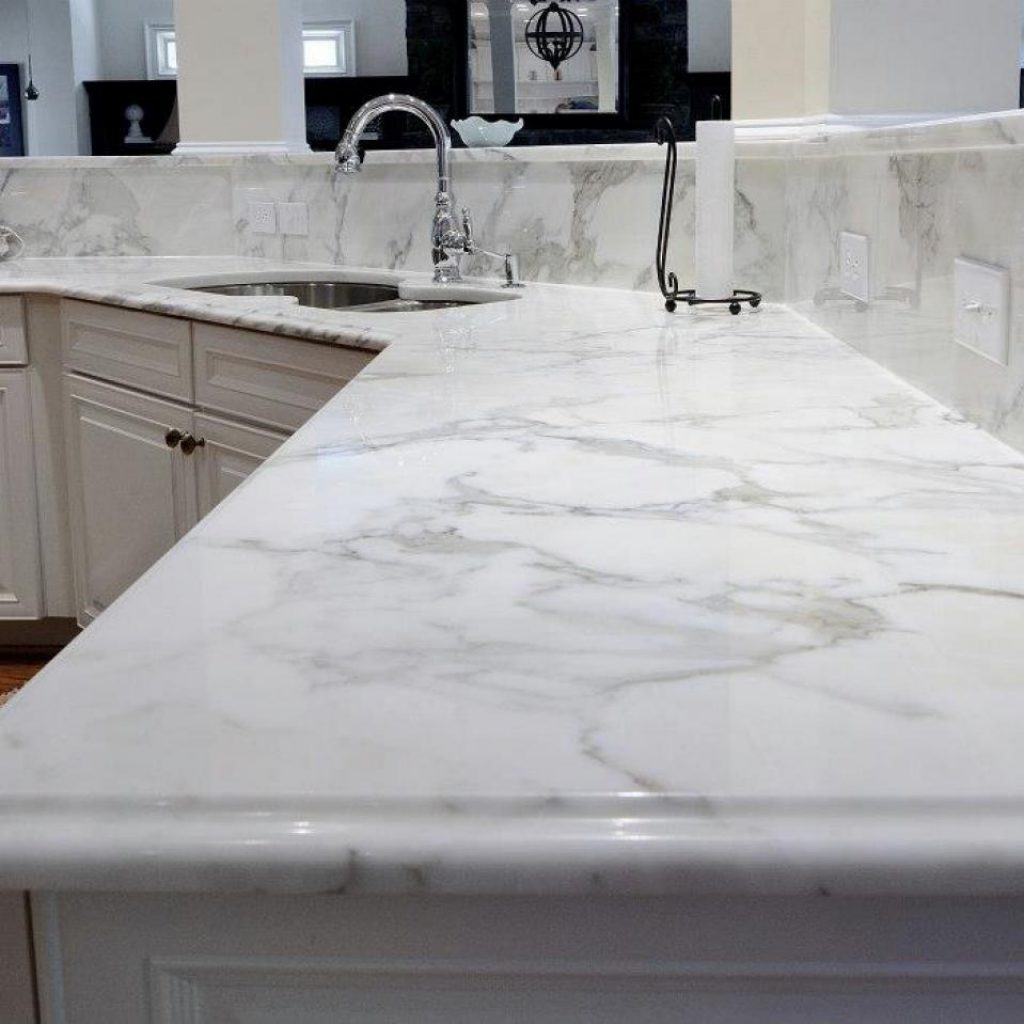 Rowe Granite Kitchen Worktops
We offer a wide range of high-quality kitchen colours, styles and a range of materials for you to choose from to create a modern kitchen. Our friendly and helpful team will be sure to help you bring your vision to life.
Rowe Granite can show you a choice of samples to help back your decision as easy and stress-free as possible. We offer a free no-obligation quote and will not be beaten on any like-for-like quote.
We supply a range of Kitchen Quartz Worktops and Granite Worktops that will amazing for any kitchen work surface.
Contact us now and start your kitchen renovation journey.
Quartz Worktops Hull – Granite Worktops Leeds – Quartz Worktops London