If you are thinking about having your own Quartz Worktops in your home, you may want to learn about how they are manufactured.
How are they made?
Quartz is a natural stone which requires steps to manufacture the whole stone to create beautiful worktops. The grains, resins and other materials including pigments are fused together using compression techniques. This then compacts everything to create a large slab. These slabs are then placed into a curling kiln and are subjected to high temperatures. When the slabs are cooled, the slabs have properties of stone and are gauged, calibrated and polished so that they are ready for delivery.
The bonding agent that is fused into the quartz contains pigment. This is why Quartz Worktops are available in such a wide range of colours. Quartz Worktops are also manufactured into particular sizes and thicknesses to suit your surroundings. The typical thickness for a worktop is between 20mm and 30mm. They are then ready to be delivered and installed.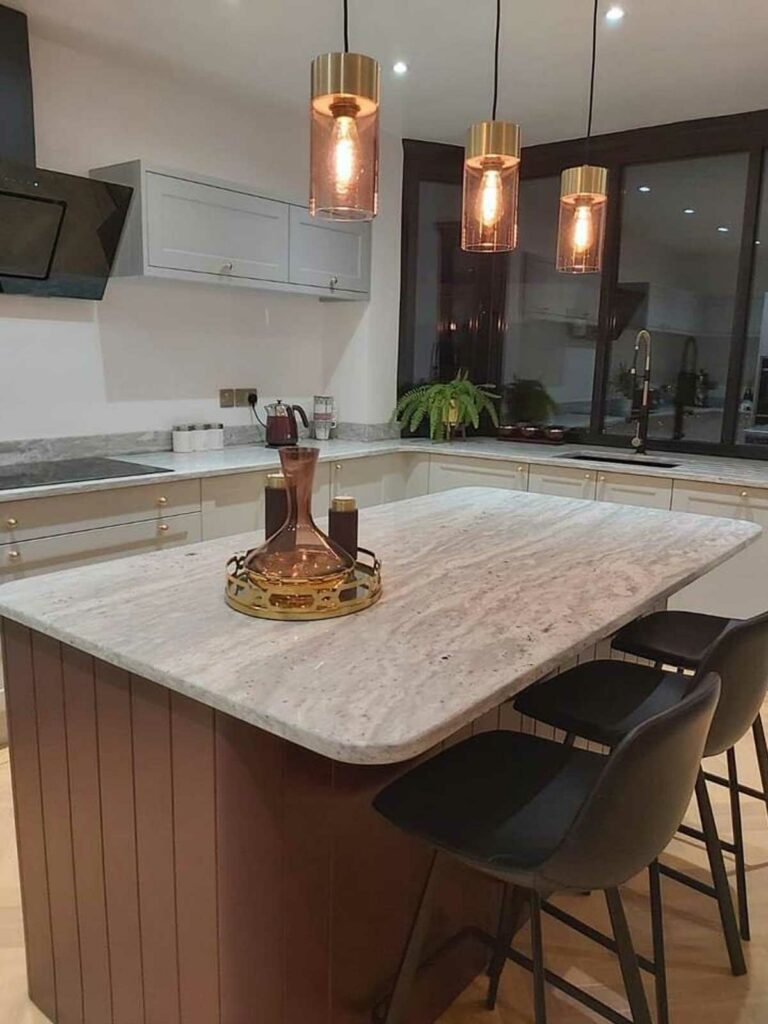 The Whole Process
This here states the whole process broken down when manufacturing a Quartz Worktop. When each stage is completed, the manufacturer will perform a quality check to make sure they are all perfect.
Mining – The Quartz slabs are mined and organised. It is stripped from any stone which is embedded within. It then gets sent to a processing plant.
Grinding – To allow the slabs to be able to be used for worktops, the Quartz needs to be grinded down. Depending then on the final finish, they may need to be grinded down as fine as sand for example.
Adding bonding agents – When they Quartz is grinded down to get to the required thickness, the manufacturer will add other materials to it. This will be typically 3-5 per cent of the Quartz amount. More common bonding agents include glass and flakes of metals. It is these bonding agents which give your new worktop its beautiful colour.
Forming – The Quartz slabs are fused together using significant force for the quartz and the bonding agents as they are pressed. The slabs are then heated in the oven to form the slabs. Quartz slabs do not usually require polishing or finishing due to its naturally glossy complexion. However, sometimes it will be necessary to polish if it is a super-glossy or a matt finish is required.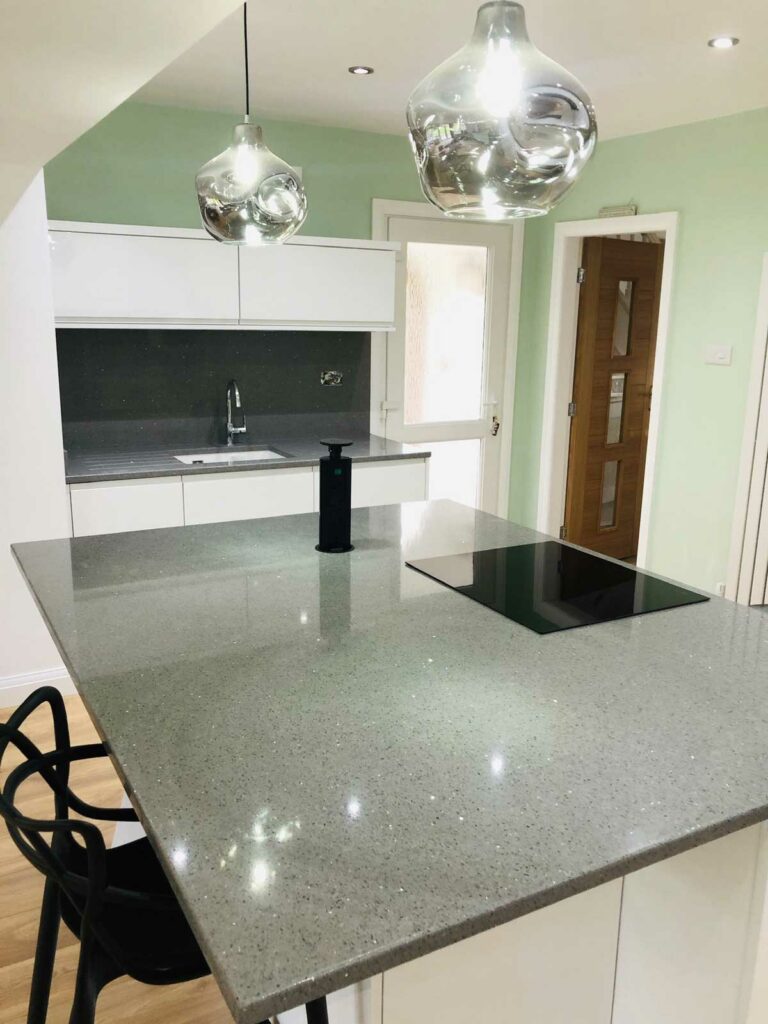 Are you looking for a Quartz Worktop?
Here are Rowe Granite, we have over 50 years in delivery and installing beautiful Kitchen Worktops throughout the UK. We have a excellent helpful team who will be willing to help you every step of the way.
We have a huge range of worktop colours, textures, sizes and thickness to choose from. There is sure to be something to suit your decor.
Contact us now for your free no-obligation quote and start your new Kitchen Worktop journey.
Quartz Worktops Hull – Granite Worktops Hull – Marble Worktops Hull