Throughout history, Granite has been used as a excellent building material. This is due to the beautiful designs that can be created with it and its robustness. When you look back through history, you can see that Granite has been used both as a building material and for decorative design.
Granite has been used in our modern era to excel in its popularity due to these reasons and many more. Its durability, versatility and the fact that it is stain and heat resistant, means that it is perfect for kitchen worktops around the world.
Within different industries Granite is also used globally. The same reasons why homeowners love the characteristics of Granite is why many industries are reaping the benefits of the mineral too. Here, we explore some of the key global industries that use Granite to its full potential.
Restaurants and Bars
Granite is widely used in both home and restaurant kitchens. It is perfect due to its durability, being very robust and hard wearing. They are very easy to maintain and are heat resistant, making them the ideal surface for any kitchen environment.
If a commercial kitchen worktop is what you are looking for, a Granite worktop is perfect as it can bear the load of heavy duty equipment, extreme heat and scratch resistant to knives and a fast paced environment. Granite is ideal for a kitchen that has to deal with bust daily use without showing the signs of wear and tear.
A Pub or Bar will also benefit from a Granite worktop due to the way that industry serve customers. It allows both the customers and staff to feel at ease, allowing them to not worry too much about scratching them or dropping/spilling something on them. They are extremely durable and and, with very little maintenance, keep stain free. Customers will be able to place their drinks without having ring lines on your new countertop.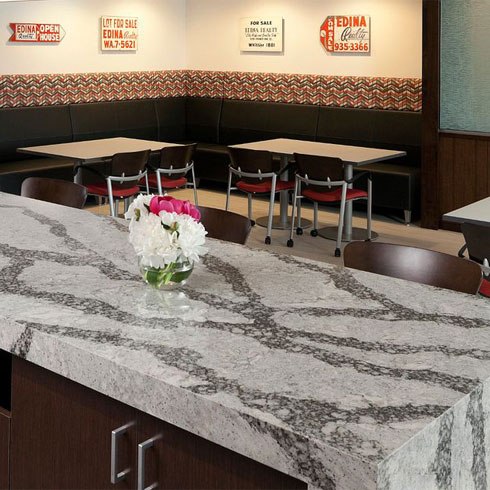 Hotels
In the Hotel industry, Granite makes the perfect choice due to its aesthetically pleasing looks and being very practical. Granite can be used as a practical or decorative addition to any hotel. Some hotels have chosen to have a more traditional looking countertop to suit their décor.
This could be to create grand staircases or mantelpieces to reflect the environment. Others have opted for a more modern touch, perhaps for a fine dining experience, again working with the current décor. This can be used in the flooring, walls, and countertops.
Hotels can have a high footfall of both customers and staff, thus making Granite a perfect choice for their kitchens, bathrooms, dining rooms, floors and walls. It can be a high investment project for them but they will reap the benefits for years to come.
Construction
Within the construction industry, it is renowned for its regular use of Granite in many projects. This again is due to the hard wearing and robustness of the product. Granite is used ad both a structural and/or decorative element to give buildings a more aesthetically pleasing look.
Granite is also used in some street curbs as an alternative to concrete. This is to increase the life span and provide more durability as well as enhancing the appearance. Another way Granite can be used is to be crushed and reused as a base material for the construction of building foundations, paving slabs, roads and many more. The many uses of such a versatile material in the modern consturction world are invaluable
Shopping Centres
As thousands of people visit shopping centres everyday, they highly require a type of flooring that is durable, resistant to heavy traffic and low maintenance. They are of course, many options available. Granite has become increasingly popular over the year due to its longevity, durability and the designs of the material being aesthetically pleasing to all.
Granite is easy to clean, and can bare the weight heavy duty cleaning equipment which may be used in large shopping centres after the visitors have departed. It is such a great versatile option which can be manufactured into many different shapes, patterns and colours. Thus creating a luxurious and inviting atmosphere for the public to enjoy.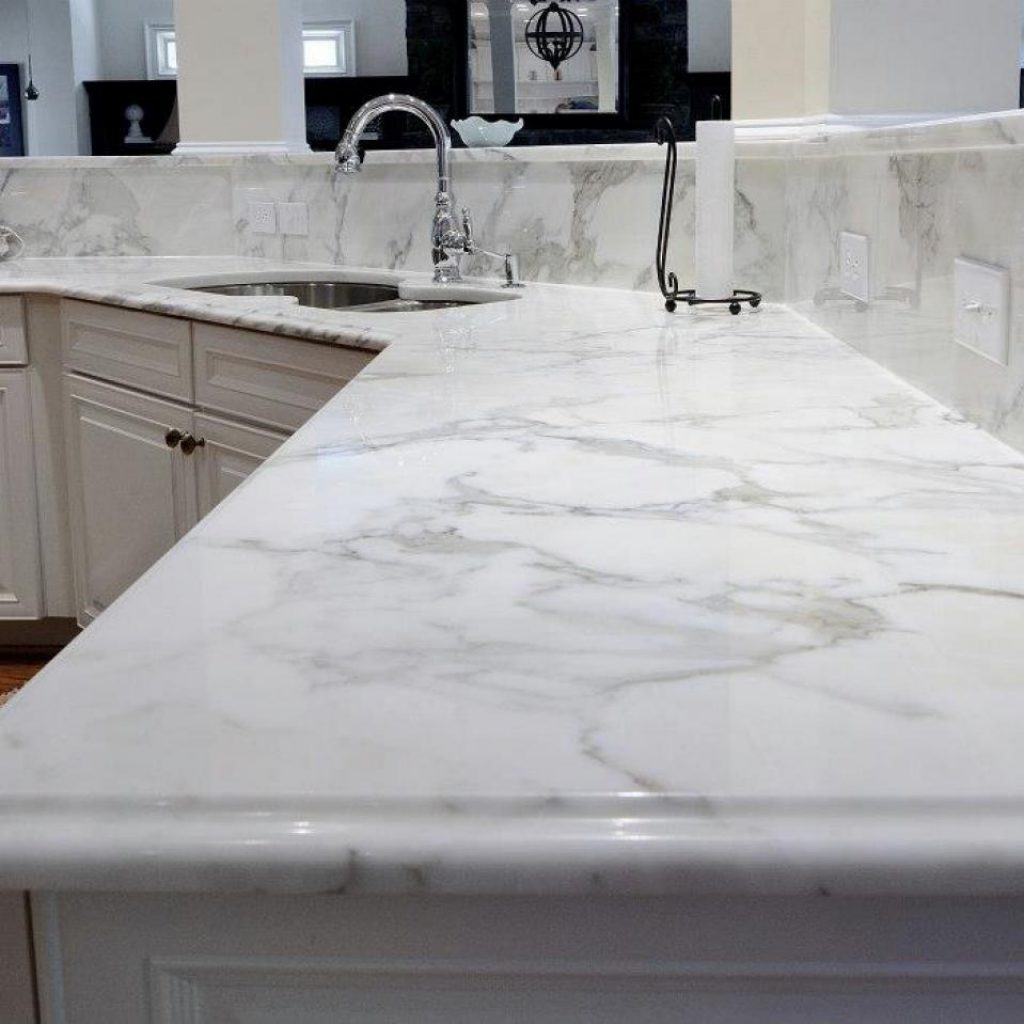 Why choose Rowe Granite to supply and install Granite for your business?
We have over 50 years of combined experience in the industry and have grown as a business of many skilled and helpful staff. We have completed work all around the UK and have many happy customers. We provide many different types of Granite, Quartz Worktops, and Marble for customers around the UK, providing them with what they need to keep their business or home looking amazing.
We can provide samples of different designs, colours and patterns for you to choose from and, with our helpful staff, can guide you in the right direction which will be best suited for you. Contact us now for your free no-obligation quote. We are guaranteed to beat any like for like quote.
Granite Worktops Hull – Granite Worktops Harrogate – Granite Worktops York – Granite Worktops London– Granite Worktops Leeds