All you need for your busy family kitchen worktops is something that can withstand drops and spills. It also needs to look amazing and work with your budget. Rowe Granite have many different options available for you and here in this blog we talk all about the advantages of each of them.
Hygienic & Easy to maintain
Food preparation areas are top priority in a busy kitchen. It is one of the most important things you need to make your kitchen work for you all. Owning a kitchen countertop that is hygienic and easy to maintain makes this so much easier for you.
Stone Worktops are either naturally sealed or can be sealed in a factory. This is so that they will become waterproof and therefore to not absorb any stains, food or smells. This will give you the piece of mind that the surfaces are as clean from bacteria as possible. All you will need to do to keep on top of this is to clean and wipe them after use using soap and water, you don't need to use any chemicals.
You could also choose matching splashback if you would like to. This would blend the two elements of your kitchen with your worktops and cupboards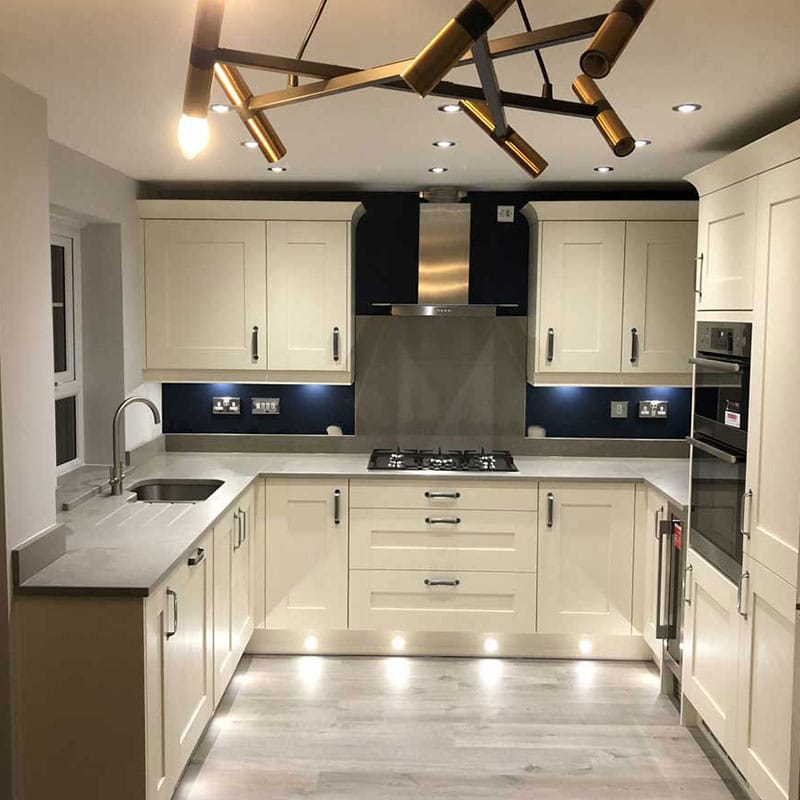 Smooth Corners
If you have small children in the home, you may be concerned about the sharp corners that can be present in the kitchen from the worktops. This is particularly worrying if these corners are at head height. Rowe Granite can make sure that your new worktops can have rounded edges if this is something you require.
Easy To Clean & Maintain
Anything from the kitchen can end up on your floor. This is why it is essential that you have a floor that is easy to clean. You will require a floor that is not susceptible from things being dropped onto it, a floor that will not be damaged by water and is touch to withstand the tests of time.
Engineered stones like Granite Worktops have a wide range of options for you to choose from along with a variety of colours. Stone floors are also more hygienic, this is because they are easier to clean and can also be more thoroughly cleaned. This can be reassuring for some parents who can be relaxed to know that if the children are playing on the floor, they will know it is as clean as possible.
Non-Slip
Flooring would need to be a more rougher textured finish to ensure that it is less slippery. Stone floors are a bit harder than wood, therefore, if something hits them hard it will more than likely result in damage. This being said, they are generally safe for children.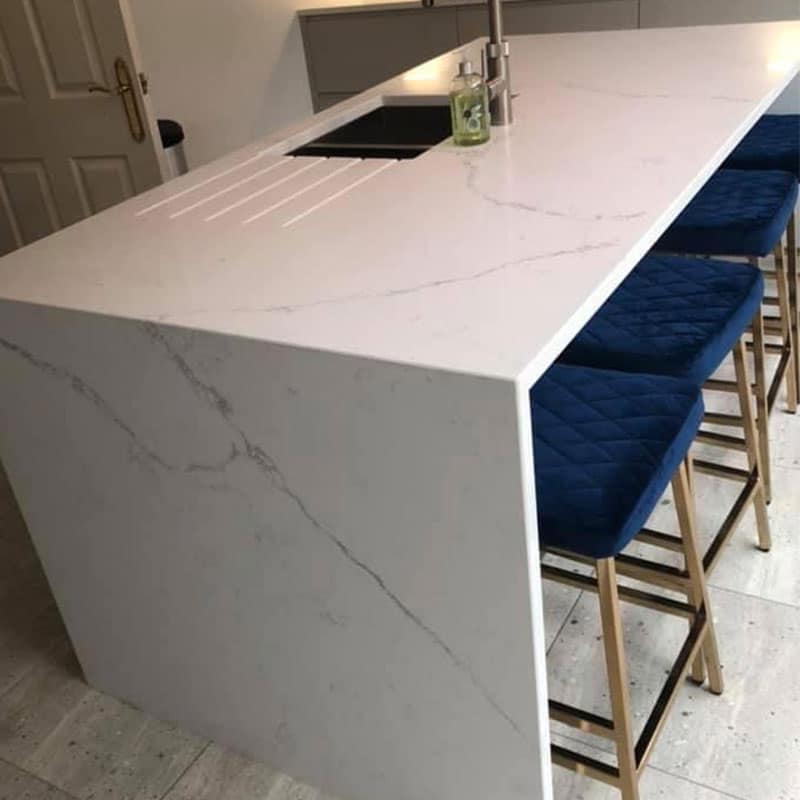 Choosing The Right Worktop For You
Rowe Granite will always be on hand to help you throughout the whole process of purchasing your kitchen worktops. The Rowe Granite team will be able to show you lots of different samples from over huge range of worktops. These include Granite and Quartz which we have a range of colours, textures and finishes.
Contact us now for your free no-obligation quote. We will not be beaten on price and will match any like for like quote. Contact us today to start your journey with us.
Quartz Worktops Harrogate – Granite Worktops Hull – Quartz Worktops London