Usually, when thinking of having a new worktop, most would imagine it being used for a Kitchen. This is due to the fact of the Kitchen being the heart of the home and where a worktop would be very utilised. However, our Kitchen Worktops can be utilised in both Bathrooms, Bedrooms, Utility Rooms and even in a Living Room space.
They provide an amazing styling addition to any room. Including Marble, Granite and Quartz, all of which are functional for any room and requirement. We have a wide range of colours, patterns and styles for you to choose from to fir your décor.
Kitchens
A beautiful Kitchen Worktop is the perfect way to add style and be best utilised in the Kitchen of a home. The material you choose can depend on what you use your kitchen for and the style to suit your interior design.
Depending which you go for will usually depend on what you use your kitchen for. For example, if you are a keen baker, Marble is a great choice as it's cooler surface temperature makes it perfect for rolling out pastry. However, a Quartz or Granite Worktop is a lot more hard wearing so will sustain the life a busy family kitchen.
To maximise the space for kitchen appliances and for preparing food etc, making the best use of your available space with the most kitchen worktop as possible is a must.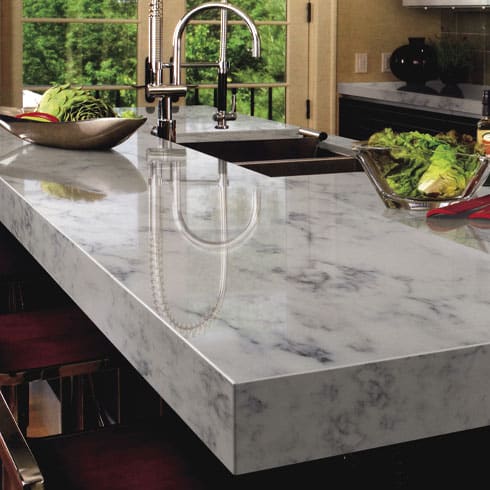 Bathrooms/Shower Rooms
A stunning Worktop can be added to a bathroom area to create a much needed storage space and even to add some colour. They can be used around the sink area to provide room for toothbrushes, cosmetics and other bathroom equipment.
It is worth thinking about when ordering yourself a Bathroom worktop that you make sure it is a waterproof one. This is due to the fact that water will always be at risk of getting into the surface.
Bedrooms/Dressing Rooms
No matter what size your bedroom is, a worktop can make a great statement within them. Whether you just require a small worktop to sit on top of your dressing table or a large walk-in wardrobe, you are sure to find a style and colour to suit your needs.
They are a practical use of the available space, providing much needed storage and a perfect area for getting ready. They can also be used as a work space too, sitting back in the chair, creating a calm and practical environment.
Living Rooms/Dining Rooms
A stunning Marble, Granite or Quartz Worktop in your living room or dining can provide a matching addition to your kitchen to create that seamless flow from room to room. They give you a great space for placing drinks and adding home touches for example, lamps, vases and photo frames.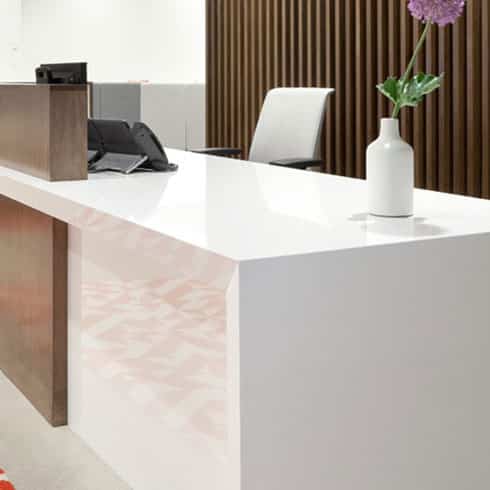 Why choose Rowe Granite to supply and install your kitchen worktops?
Rowe Granite provide a huge range of colour, styles and textures of hundreds of different worktop materials. Whether your thinking of Granite, Marble or Quartz worktops, Rowe Granite can help you every step of the way.
Worktops are so versatile and create such an amazing feature in any room of the home. With so much to choose from, now is the time to come and visit us, we can help you choose what is right for you.
We have over 50 years of combined experience in the industry. We started as a small family run business and now have a team of dedicated staff who travel up and down the country, suppling and installing worktops for our happy customers.
If you would like some more information, please don't hesitate to contact us on 0330 223 6522 or email us at info@rowegranite.co.uk. Our team will be more than happy to help you get started, with sample worktops provided to help you decide on the perfect one.