Which Stone Do I Choose?
There are many differences between Granite and Quartz but choosing the right one for your home and where it would be better suited can be tricky.
In most cases, it will ultimately come down to the colour choices, the type of home that you have and your personal preference. If there is a specific colour that you are looking to achieve, then you will require an engineered stone. The best way to find out what is best for you and your home is come view as many samples as possible to get a true reflection of how they will be in your home.
Measurements
Each of the stone worktops we have will have to be cut to the precise measurements that your space requires. This is all carried out in the manufacturing process and needs to be very accurate. Over the years, Rowe Granite have been able to produce some bespoke made to measure pieces that really make a room stand out from the rest. A fantastic worktop is a real statement in a home.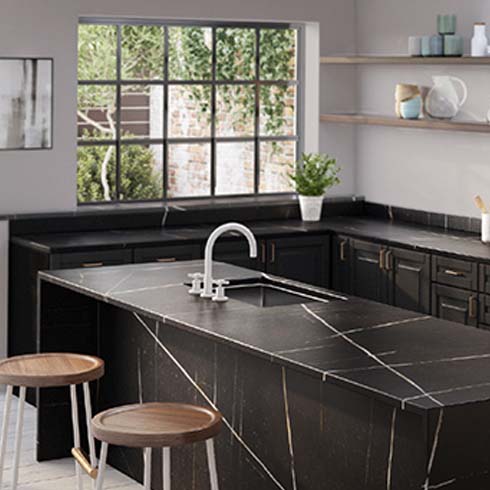 Bespoke Details
Some other details need to be thought about in the initial design process. These include, draining boards and the edges of the worktop. These subtle details will enhance the character of your worktop whether it be Granite or Quartz.
You can choose rounded edges for your worktops or straight edged corners. A more elaborate edge may suit a different country style kitchen or even a period bathroom. Sharp corners of a more straighter edge will allow for a more minimal feel.
Cut out for the sink, taps, hobs and other kitchen equipment can be really helpful to give that clean and fitted look. You can also allow for a draining board to be cut out of the worktop with grooves embellished into it to allow for water to flow into the sink. This is all only able to be carried out in the manufacturing process so will need to be thought about in advance.
Budget
Every household has a budget in mind whether it be large or small. Rowe Granite will make time for you to come into our showroom and make sure we can design the right worktop for you at the right price.
We supply and install all around the UK and with our fantastic team have built up a brilliant experience for our customers who are kind enough to recommend us to family and friends. The whole process from start to finish will be handled by us so there are no hidden costs. You will be sure to get the best out of your budget as we will not be beaten on price and will match any like for like quote.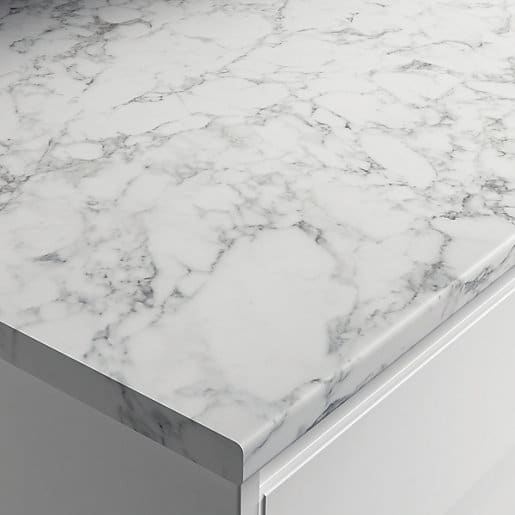 Contact us now for you free no obligation quote and together we can create the best worktop solution for your home and family. With our wide choice of worktops in Granite and Quartz there is sure to be something that will suit your style and decor.