Granite has become very popular in recent years due to its timeless, beautiful and practical qualities. Many people will often think that you cannot use Granite stone in a Bathroom, but there are a number of different reasons why Granite will work for you.
Why Granite is good for Bathrooms
Granite is exceptionally durable, it is also scratch and stain resistant, along with it being easy to clean. These make it perfect for a busy bathroom environment.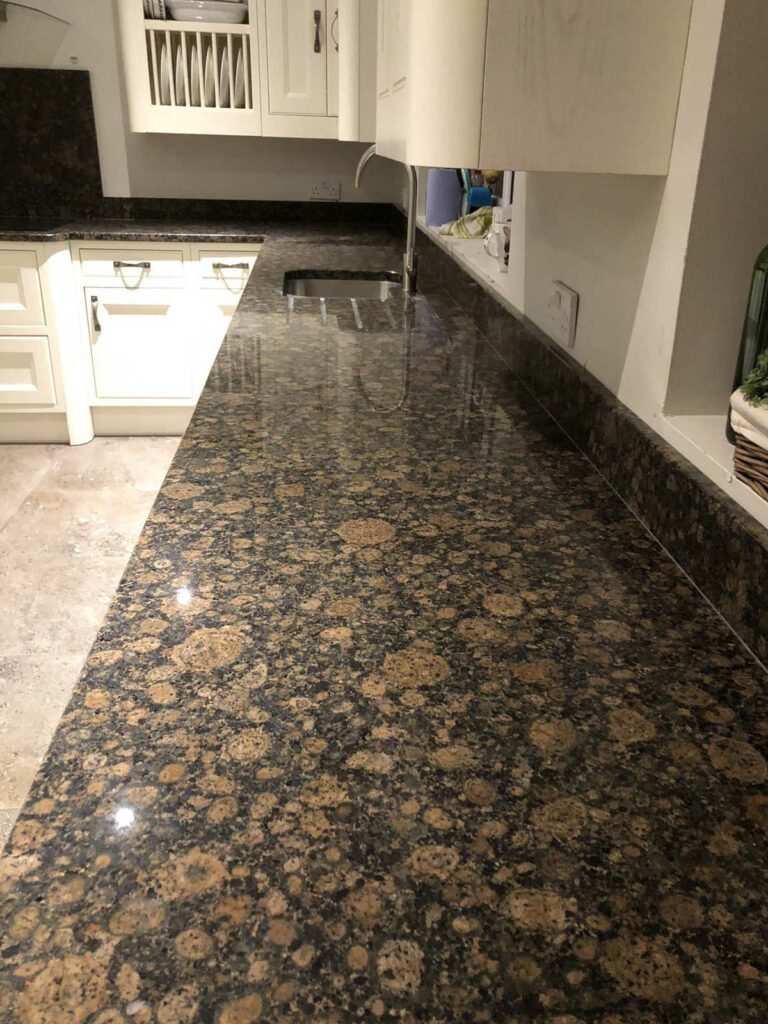 The Benefits of a Granite Bathroom Worktop
Waterproof
Granite is able to trap the moisture in the air that would lead to mould, rotten walls and other problems. One of Granites amazing qualities is that it is waterproof, meaning that the bathroom vapours and water from the shower, bath or sink will not be able to penetrate the Granite Worktop or the tiles.
This is why Granite has become an excellent choice for Bathrooms to be able to always keep it clean, fresh and prevent any damage.
Easy to clean
Granite is a non-porous material that wont absorb any water, dirt, bacteria, soap or smells into the stone. They will only rest on the surface. This allows the surface to be wiper easily and therefore making them hygienic. Many customers find that all they need to do it wipe the surface down using a mild cleaner or soap and water along with a cloth to do this.
It is however, worth mentioning that you will need to think about the standing water if you have Granite tiles. It is therefore very important that you take precautions when using Granite for your flooring as it can be extreemly slippery when wet due to the water that will rest on the surface.
Durability
Granite is known as one of the toughest natural materials on the market. It makes it very hard to become damaged. It will not stain easily, its very hard to chip or break Granite tiles or to crack or damage a Granite Worktop. These make it ideal for a busy household.
Long Lasting
Granite is used as a building material in high traffic areas such as floors and courtyards as it is known for lasting centuries. If given the care it needs, Granite does not weather or fade so will keep in your house looking its best for years to come.
Aesthetically pleasing
Granite is a beautiful natural stone. Each slab of Granite is unique to your home. It is formed deep in the earths crust by extreme heat and pressure over thousands of years. This is why each stone for the many Granite quarries have their own unique qualities meaning no two are the same.
There are many different colours to choose from with flecks of different colours inside them too. You are sure to find something that will suit your decor and style.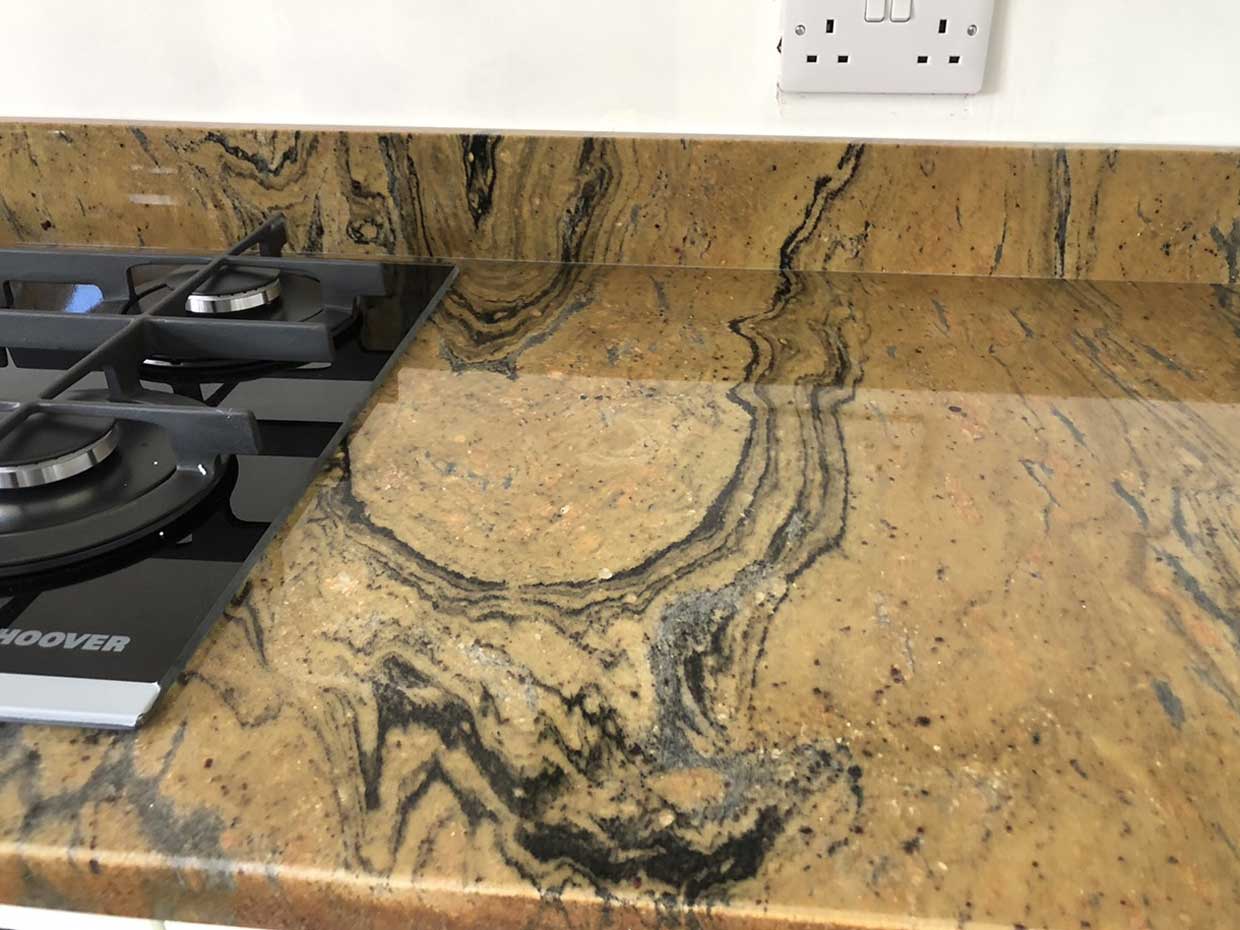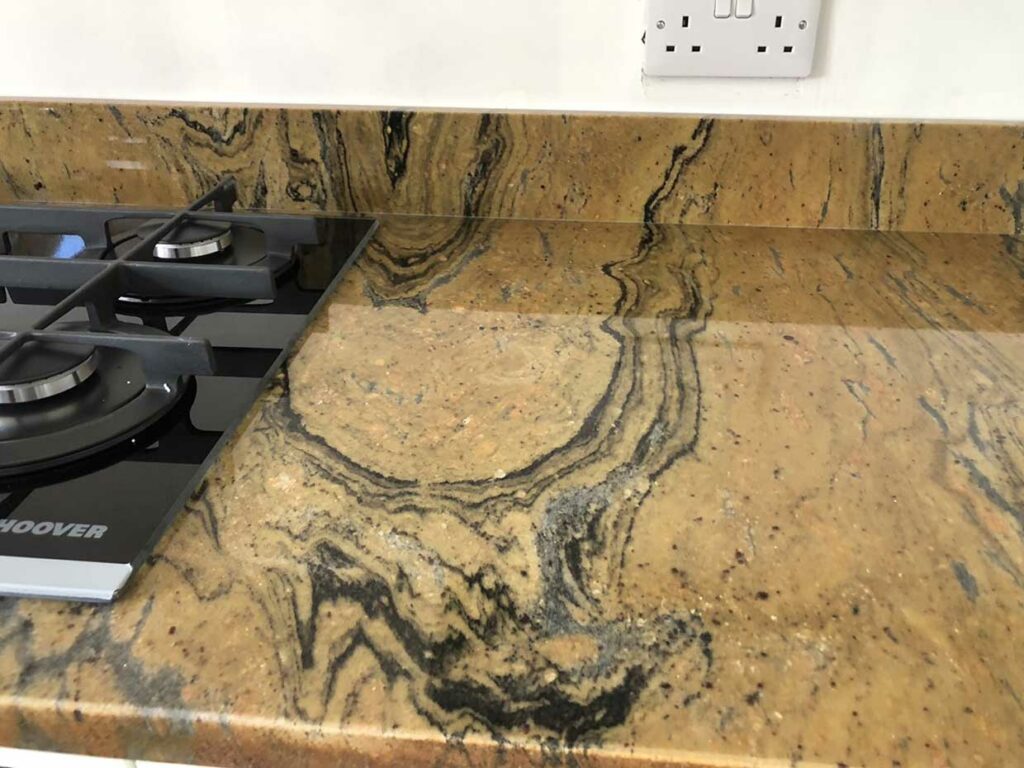 Granite Bathroom Tiles & Slabs
The natural stone of Granite is manufactured by it being quarried and then cut into various thicknesses before shipping. This includes both thin tiles which are perfect for creating a splashback. Thicker slabs are also made to create the perfect for a Granite worktop, vanity or table top.
Rowe Granite are expert Granite suppliers
Rowe Granite have over 50 years of supplying and installing many different Granite Worktops to lots of happy customers throughout the UK. We have a great team who are there to help you through the whole process. We have been working hard over the years to deliver the best experience to you. From supplying and sourcing the best quality Granite Worktops, Quartz Worktops and Marble Worktops having excellent customer service and our affordability. Discover what we have to offer you and contact us now for your free no-obligation quote.
Quartz Worktops London – Granite Worktops Hull – Marble Kitchen Worktops Harrogate